"Actually, I'm for peace": an alleged "fire corrector" is taken into custody in Kropyvnytskyi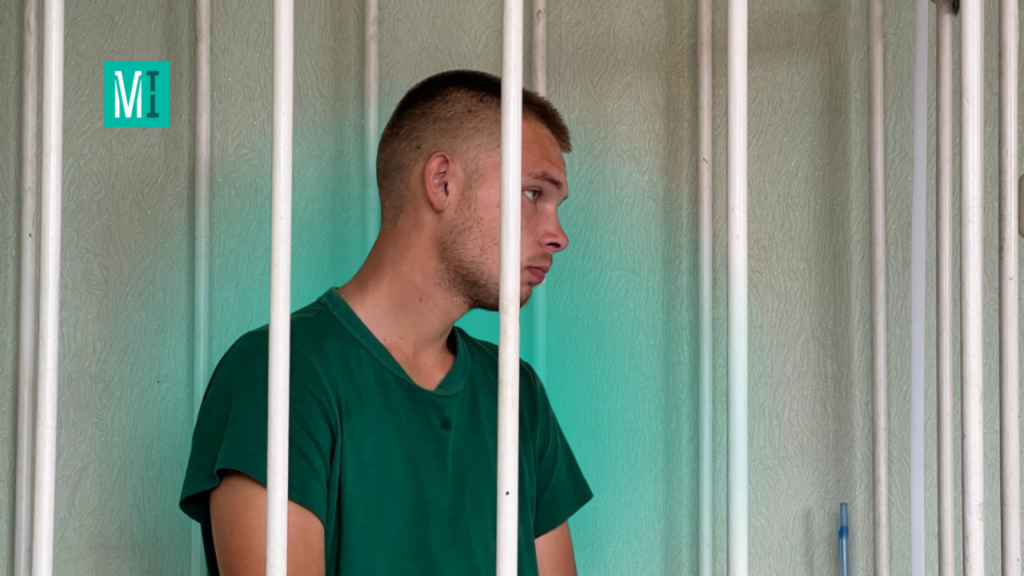 A 20-year-old man was taken into custody in the Leninsky District Court of Kropyvnytskyi. He is suspected of high treason. The MIHR journalist was present at the hearing.
A man wearing shorts, a T-shirt, and slippers is brought into a small courtroom in a "cage" cell. This is the suspect, Dmytro R. He is from Toretsk, Donetsk region, but as an IDP, he lives in Dobrovelychkivka, Kirovohrad region. He has previously had problems with the law — he confirmed that he has an outstanding criminal record.
According to the prosecution, the man passed on to the Russians information about the location of military units and the locations of the Ukrainian Armed Forces. In May of this year, Dmytro wrote on Telegram to "Oleg Kuznetsov" with a Russian number: "Hi, why aren't you writing? No work?" In response, he was instructed to stay in touch and wait for an assignment.
The tasks were sent in May and June by a representative of the Russian special services, according to prosecutor Volodymyr Leshchenko. The tasks included sending a photo and coordinates of the Dobrovelychivka village council, a photo of a military unit in Kropyvnytskyi, and the coordinates of a drone strike in the village of Pomichna. In June, the man sent the coordinates of the military unit's location and the approximate number of soldiers — it was near his house. 
Dmytro received money for this, repeatedly requested an advance, and sent his bank card number.
On July 25, he took a picture of the building where the military was supposed to be located. That's when law enforcement detained him. Dmytro was notified of suspicion under Part 2 of Article 111 of the Criminal Code, i.e., committing high treason under martial law.
Prosecutor Leshchenko provided the court with evidence — screenshots of Telegram correspondence and a letter from the commander of one of the military units confirming that the photos showed the location of the military.
"This information has not been disclosed anywhere before and could have contributed to the missile attack on these buildings," Leshchenko said.
During the hearing, Judge Leonid Plohotnichenko asked whether Dmytro would plead guilty. Dmytro said:
— "I don't know why that is. But this is not the whole correspondence. At first, he (the interlocutor — MIHR) introduced himself to me as a citizen of Ukraine. He said that he was collecting materials and working for the united organization, well, for ours. After that, he offered me money and to take pictures of an object of no value."
— "So you took pictures?" the judge clarified.
— "Yes, I took a picture, but didn't know…"
— "Tell me, if you took a picture of it and sent it, how can the court understand it? Do you mean you admit to the suspicion?"
— "Well, I didn't know then that it was the Russian secret service," Dmytro replied.
— "But you did?" the judge clarified.
— "Well, I thought it was not a significant object. It wasn't infrastructure, nothing like that."
— "Now there is only a pre-trial investigation. At this stage, do you admit to being suspected? You say you didn't think. You didn't know. But do you recognize the suspicion?"
— "Yes," Dmytro finally says.
Prosecutor Leshchenko asked the court to impose a pre-trial restraint of detention for two months without bail.
Dmytro R. did not object. His lawyer, Angelina Dudnik, engaged under a contract with the Free Legal Aid Center, did not argue because Dmytro also agreed. She did not wait for the court's decision.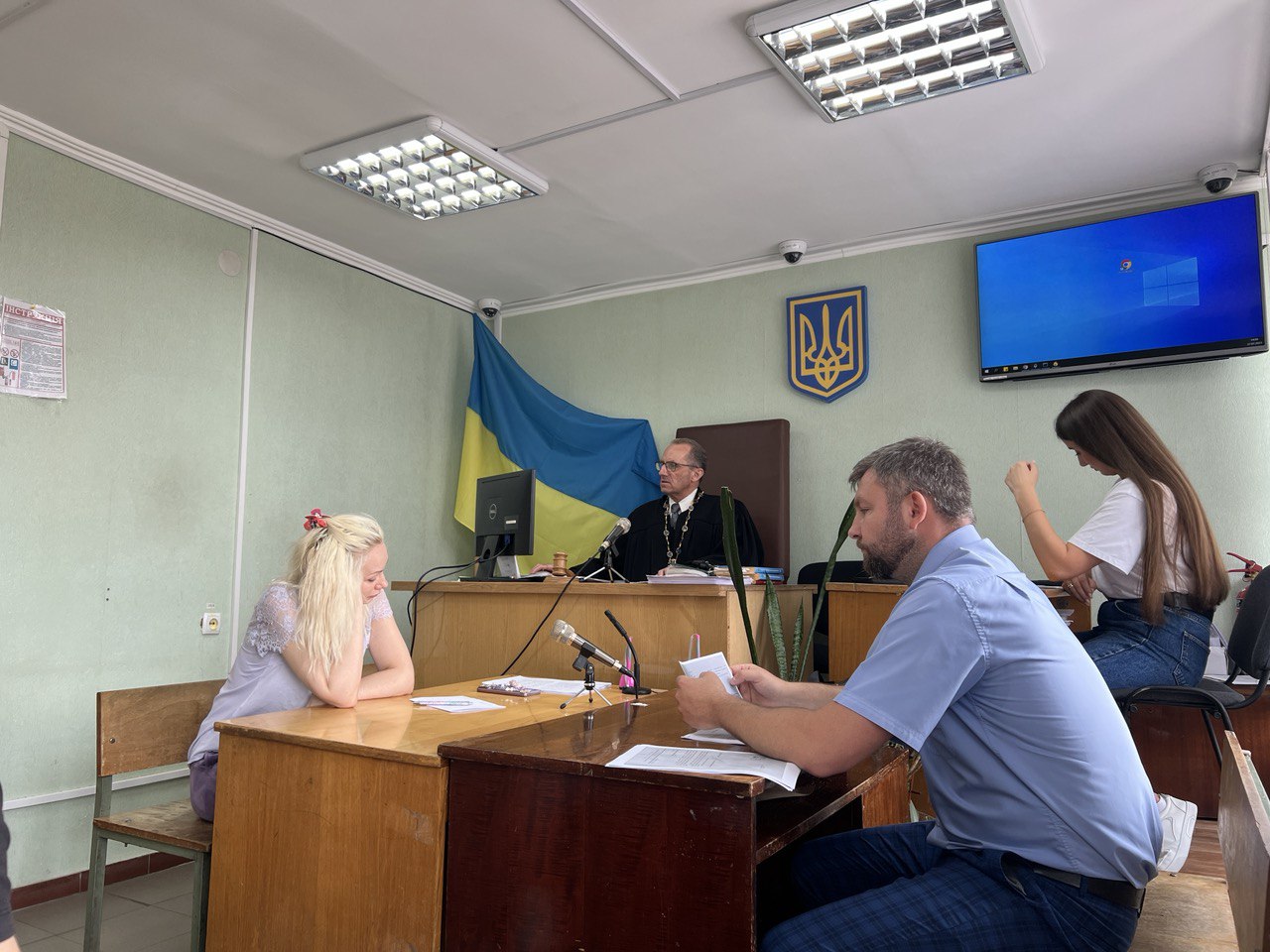 Dmytro will be held in custody until September 22 without the right to be released on bail. After the court hearing, a MIHR correspondent asked Dmytro whether he would plead guilty.
— "In fact, I have something to say. It's not a complete correspondence," said Dmytro.
He was interrupted by an investigator from the Kirovohrad Oblast Security Service, who reminded him that it was not allowed to disclose the case's merits. Later Dmytro was less eager to talk. Dmytro did not want to answer when asked how he felt about Russia.
— I cannot say what I want to say. There is a lot of information missing. I don't know this person at all (the interlocutor from Telegram — MIHR). There was no number, nothing. And at first, there was another person. This interlocutor appeared when I blocked the first one. But they started threatening me and my relatives. I was scared," says Dmytro.
When asked whether he was actually offered a position in the FSB, he replied:
— He asked where I would like to come. But I said that, in general, I was for peace.
Dmytro R. also confirmed that money was sent to him, but not much.
He faces up to 15 years or life imprisonment if proven guilty.
Anastasia Zubova, Journalist, MIHR