Collaborationism in Healthcare: National Judicial Practice and Requirements of International Humanitarian Law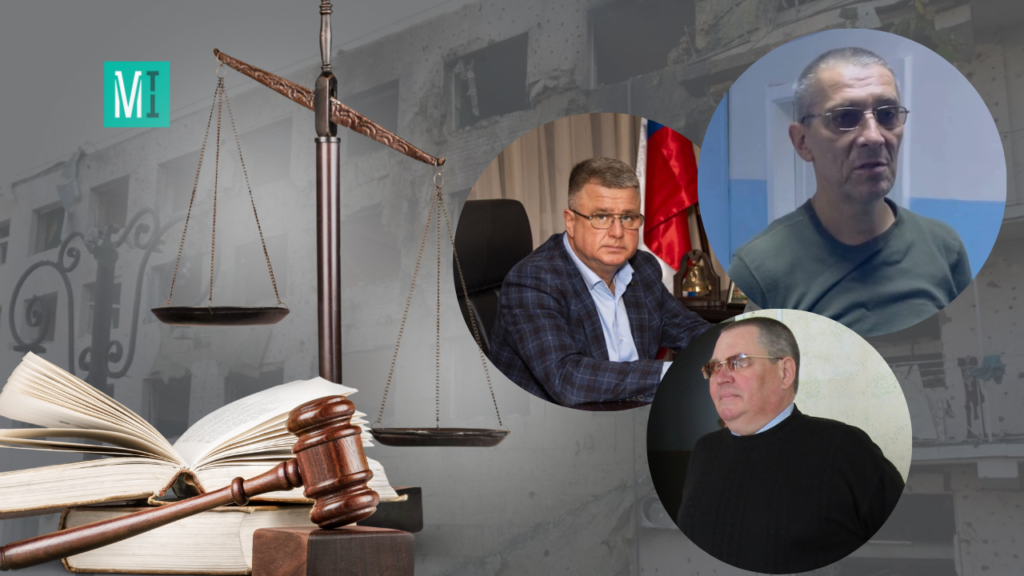 International humanitarian law safeguards medical professionals, allowing them to provide medical services during occupation. Meanwhile, in Ukraine, investigations and trials are underway against medical officials accused of collaborating with occupiers. MIHR has delved into the charges faced by these doctors and assessed the alignment of national judicial practices with international humanitarian law standards.
Healthcare Under Occupation
Andriy Yakovlev, a MIHR expert and managing partner at Umbrella Law Firm, explains that there exists a prevailing international consensus: under occupation, doctors are permitted to deliver essential medical care. According to international standards, the occupying party is obligated to furnish medical services. To achieve this, they may coercively enlist local doctors, as stipulated in Article 51 of the Geneva Convention relative to the Protection of Civilian Persons in Time of War dated August 12, 1945 (commonly referred to as the "Fourth Geneva Convention").
The treatment of medical professionals is addressed in Additional Protocol I to the Geneva Conventions, dated June 8, 1977. Article 16(1) of this Protocol asserts that under no circumstances shall an individual be penalized for ethically "performing medical functions" on behalf of anyone.
Yet, these standards are more applicable to civilians and medical professionals recruited by the occupying forces to assist casualties of combat. They also pertain to situations where the afflicted and injured face challenges accessing medical care due to ongoing hostilities.
Viktor Liashko, the Minister of Health of Ukraine, clarifies that delivering medical assistance during occupation and ensuring the functionality of local healthcare facilities doesn't equate to collaborating with the enemy: there's no intent for criminal prosecution of healthcare practitioners, and physicians will continue to receive their wages.
Indeed, those currently facing trials are not the ordinary doctors, but rather the administrators and officials, specifically the so-called "ministers of health" from the occupied regions of Ukraine, "heads of regional departments", and "managers" of hospitals. In the majority of these instances, they are accused of collaborationism.
There are also cases prosecuted under Article 111-2 of the Criminal Code of Ukraine, which pertains to aiding the occupying power. Yuriy Bovkun, for instance, the director of the Kherson Regional Emergency Medical Center, received a notice of suspicion under this article. Additionally, he faces charges under Article 191 of the Criminal Code, specifically embezzlement of municipal property. Oksana Minyaylo, who headed the hospital in Bilozerka, Kherson Region, during the occupation and had previously served there as the deputy chief physician, was issued a notice of suspicion for treason, as outlined in Article 111 of the Criminal Code. Similarly, Valentyna Chekhova, a physician at the regional intensive care hospital in Mariupol, who, according to investigators, surrendered Ukrainian soldiers to the occupiers, faces charges under that same article. Essentially, these accusations all fall under crimes against national security. 
"Administrative" Collaborationism in Healthcare
In relation to "administrative" collaborationism, where an individual assumes a leadership role during occupation, Andriy Yakovlev clarifies: 
"When a doctor engages in any administrative duties, by the standards of our legislation, he exposes himself to potential risks. Yet, if doctors are functioning, someone else is facilitating their operations, encompassing the procurement of medications, maintenance of equipment, and so forth. Consequently, those who enable doctors to carry out their duties should also be protected."
Additional Protocol I to the Geneva Conventions delineates the notion of medical personnel as individuals "appointed by a conflicting party exclusively for medical objectives." They can tend to the injured, ill, partake in preventative health measures, operate sanitary transportation, or ensure the functioning of such transport and medical establishments. Minister Liashko affirms that no penalties will be levied for such roles. 
Concurrently, the suspicions Ukrainian investigators have levied against medical administrators predominantly center on roles tied to facilitating hospital operations. For instance, the director of the department at the Severodonetsk Central City Hospital, who ascended to leadership after occupation, received such suspicion. According to the investigative team, he embodies the state policies of the Russian Federation in the occupied region. Similarly, Mykola Andros, an employee of a hospital in Melitopol, has been sentenced for assuming its leadership position. 
In the majority of these instances, medical officials face charges pursuant to Article 111-1(5) of the Criminal Code of Ukraine, which pertains to occupying a high-ranking role within an occupational administration. Among their alleged transgressions is the involvement in transitioning Ukrainian medical establishments into Russian registries and operating in accordance with Russian programs.
When addressing the liability linked to collaborationism, legal experts underscore the context of the coercive environment in which these doctors operated, emphasizing its significance for judicial consideration during trials. The term "coercive environment" is relatively recent in usage and delineates the overarching circumstances surrounding an individual, constraining them to limited, secure options.
"Under occupation, doctors are compelled to provide medical services," notes Andriy Yakovlev. "While we cannot disregard the potential voluntary collaboration of some doctors with the occupiers, there exists a prevailing state consensus: doctors aren't pursued for crimes against national security. However, the scenario surrounding the leadership of medical institutions remains nuanced. Despite the Geneva Conventions offering protection to medical staff, it remains uncertain whether the heads of such institutions are equivalently shielded. Multiple elements play a role in this evaluation, such as the circumstances under which medical facility leadership was designated: were these individuals employed there prior to the occupation? 
Moreover, the occupation forces mandated all hospitals to align with Russian legal standards. This represents an inescapable predicament, essentially an absolute necessity. A physician can't change this; the conditions of the coercive environment are beyond their control."
Frequently, doctors under occupation face accusations of aiding the Russian military. Take, for instance, Ihor Kaplenko, the head of Kupiansk city hospital and a local council representative from Kernes' party. After the occupation, he assumed leadership of the "health department." Investigators claim he directed Ukrainian hospitals to transition into military facilities, prioritizing the treatment of Russian soldiers, those from the LDPR included, without hesitation. 
Andriy Yakovlev underscores that Ukrainian medical professionals treating Russian soldiers should not face legal repercussions. International humanitarian law mandates that if a soldier is rendered non-combative due to injury (hors de combat) and requires urgent medical attention, doctors must provide it. A comparable scenario could arise with captured Ukrainian soldiers.
However, despite this stipulation, it remains ambiguous whether it pertains to civilian medical institutions not specifically designed for war casualties. After all, the primary purpose of immunity for medical professionals is to assist war victims, not to support an occupational regime.
The International Committee of the Red Cross offers insights on the Geneva Conventions, indicating that medics are shielded from criminal prosecution when aiding victims of hostilities or their aftermath. Yet, it remains ambiguous if this protection extends to medics operating extensively in deep occupation zones absent of active combat. In such scenarios, it could be posited that their duties are less tied to the ramifications of war and might be less compelled, possibly diluting the strength of their prosecutorial immunity. However, this remains speculative as there's no prevailing jurisprudence on this matter in Ukraine, and the Supreme Court hasn't addressed such cases. 
Disproportionate Punishment
The "Ukraine. Five in the Morning" coalition has pinpointed issues in Ukrainian legislation concerning accountability for collaboration with the enemy, especially in terms of the proportionality of penalties for offenses of varied severity that fall under the same criminal statute.
In assessing the judicial handling of collaborationism within the medical sector, MIHR observed that investigations often invoke the same subsection of the collaborationism statute in cases that don't align with the severity of the alleged offense.
For instance, Konstantin Skrupsky, the so-called "Minister of Health" of Crimea, faces charges under part 5 of Article 111-1 of the Criminal Code. He stands accused of supplying the Russian military with equipment, medications, and transport, thereby bolstering Russian aggression. Under the identical statute section, Natalia Krytska from Balakliya, who led the "medical service" and "served in the capacity of the chief" of the local hospital during the occupation, is also indicted.
The woman explained in court that she managed a pharmacy prior to the full-scale invasion. Once the hostilities began, her pharmacy was plundered; however, she relocated some medications to her residence and began selling them. Krytska described how cancer patients were desperate for pain relief and diabetics were succumbing, prompting her to reach out to a known transporter to facilitate medicine deliveries. To traverse the city unhindered, she required a pass. Consequently, she approached the self-proclaimed "mayor" who purportedly directed her to distribute humanitarian drugs. She emphasized that she hadn't signed any work-related documents and merely followed oral directives. Post de-occupation, she voluntarily approached law enforcement. Despite her cooperation, the court ordered her detention throughout the inquiry. Her attorney proposed interrogating a woman associated with the occupational administration's "human resources division" who might shed light on the matter, but the court denied the motion.
Thus, the "Minister of Health" of Crimea, who enacts Russian state policy, and a businesswoman aiding citizens during the occupation, could face identical penalties.
Medical Professionals and Crimes Against National Security
Should healthcare workers orchestrate "elections" or "referendums" under occupation, or disclose information regarding the Ukrainian military to the Russians, they might be prosecuted for other crimes against national security. 
For instance, Oleksandr Pasternak, who became the head of the hospital and geriatric department of Mariupol city hospital post-occupation, faces suspicions of treason. The investigation posits that he appeared in staged videos produced by Russian propagandists, defended Russian aggression, and undermined the credibility of the Ukrainian Armed Forces. Mykola Andros, having been found guilty of collaborationism for heading a hospital in Melitopol, participated in the "elections" on the roster of the United Russia party earlier this year. Such instances signify deliberate support for the occupying forces.
In the case of Mykola Miroshnichenko, a Berdiansk-based doctor sentenced in absentia for collaborationism, claims suggest that beyond facilitating hospitals, he engaged in acts of persecution. Witnesses highlighted his role as the leader of the city's "health department", where he recurrently threatened hospital personnel with confinement and incarceration if they resisted cooperating with the occupiers. Moreover, he prohibited the transfer of critically ill patients to Zaporizhia. 
In conclusion, it's crucial for the state, while prosecuting doctors (even for "administrative" collaborationism), to adhere to international humanitarian law. In this case, convicts will stand fewer chances of overturning the decisions of Ukraine's national courts in the European Court of Human Rights. Respecting IHL will also favorably influence the reintegration of regions post their de-occupation. It's also essential to transparently convey that medical care under occupation won't be penalized. This clarity ensures doctors won't hesitate to offer medical services and, upon the liberation of occupied areas, won't feel compelled to escape to Russia.
Anastasia Zubova, MIHR journalist