"In order to really understand the scope of war crimes undertaken by the Russian side, it is important to listen to those who went through, let's say, Putin's GULAGs system," — Petras Auštrevičius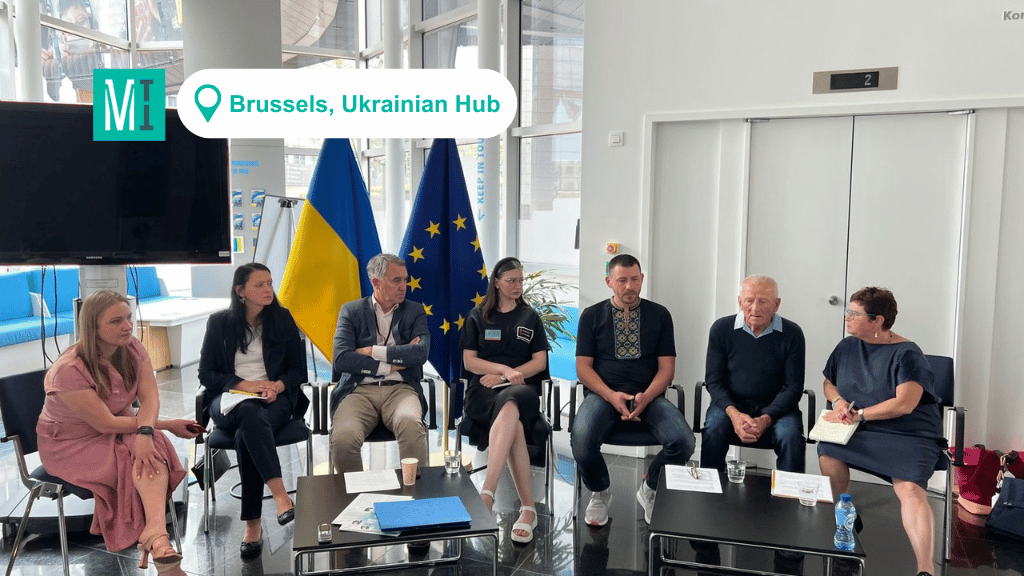 The issue of releasing Ukrainian civilian hostages from Russian captivity is being discussed in Brussels. The Media Initiative for Human Rights is on an advocacy visit to the European Parliament, meeting with European politicians. In particular, on July 6, a press conference was held with the participation of the MIHR, relatives of civilian prisoners, and former hostages. The MIHR would like to thank Petras Auštrevičius, a Member of the European Parliament and Lithuanian politician, for joining the event. We publish his speech below.
The Russian war of aggression against Ukraine is mainly a war against civilians — civilian infrastructure and civilian society. It's clear. 
The Russian military force is usually brave enough to fight and prosecute civilians, but losing one after another battle against the Ukrainian military force. Of course, it's part of the war crime. 
Definitely, it will be a part of the accountability process and platform we are speaking about as an international tribunal. But in between, it's so important not to neglect and not to leave those captive and deported civilians in kind of a vacuum. Not being recognized, not being supported by any means, and so forth. Knowing that the Russian Federation is a terrorist state, you can't expect any sincere cooperation with terrorists. 
But what the MIHR does, it's at most important. We have to track them (hostages). We have to record each and every possible fact in order to present, especially for families who are left with nothing. 
We have no assistance and no contact with those people on the Russian side in the Russian prisons. Just to put them on the kind of information map in order to fill this case for an international tribunal. But we know that sometimes those responsible for crimes are really afraid of being highlighted, being disclosed, places, names, and the substance of crimes they committed. So that's why putting on the information map is so important.
And we have to support those NGOs who are doing this business. And indeed, we know very little about this group of captured hostages by the Russian Federation. Although we insistently put in each and every our resolution this group of civilians, we bring as a part those who suffered from the Russian occupation in a particular way. 
And we will continue doing this. But in order to really understand the scope of war crimes undertaken by the Russian side, it is important to listen to those who went through, let's say, Putin's GULAGs system.
And, of course, Russian society must be informed about this. We have to find good channels of communication and ways to bring that information to the Russian side. 
I'm not speaking about the collective kind of responsibility. But there is a moral guilt. There is a moral dimension in this regard. And they have to feel unease at least once their authorities and their special services are committing that kind of crime. 
So I thank Olha and Tetiana once again for the job that the Media Initiative for Human Rights does. And indeed, I hope this event will bring more light on these special crimes committed, unfortunately still committed by being committed by the Russian occupiers and the Russian authorities against Ukrainian society.