Kherson — Lefortovo: Russians Move Civilian Hostages to a Pretrial Detention Center in Moscow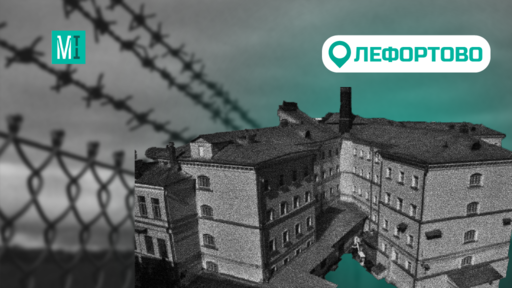 Civilian hostages were moved from Kherson to the Lefortovo Pretrial Detention Center in Moscow. The fact that they are being held there has not been confirmed by the International Committee of the Red Cross. Human rights advocates are unable to visit them and inspect the conditions they are being held in.
MIHR journalists have learned about eight natives of Kherson whom the Russian military abducted almost simultaneously in late July – early August 2022. They previously did not know one another, but this did not stop Russia from accusing all of them of "preparing and committing an act of international terrorism". The men were first held in Kherson, then transported to occupied Crimea, and from there to the Lefortovo Pretrial Detention Center in Moscow. If they are found guilty in Russia, they could be facing 10 to 20 years or life behind bars.
Prisoner No. 1. Yuriy Kayov, Red Cross volunteer, 40 y.o.
Before the occupation of Kherson, Yuriy was a sole trader and owned several grocery stores and points of sale at one of the city's markets.
"When the occupation began and food became scarce in the city, Yuriy began volunteering and delivered food for citizens from Zaporizhia. By August, my husband managed to deliver humanitarian aid to Kherson five or six times. When he left for another shipment of food, he was detained," says Olha Kayova, Yuriy's wife.
She learned about his abduction on August 5. She got a call from a driver who was with Yuriy. He said that the Russian military detained Kayov in the village of Skelky, Zaporizhia Region, while they attempted to enter Ukraine-controlled territory. The driver said that Yuriy was taken to Melitopol for questioning, and all contact with him was lost.
"A week after my husband got detained, our house in Kherson was searched," Olha says, adding: "Our family had managed to evacuate by then, so there was nobody home. Neighbors testified that the Russian military opened the door with a key, walked out with some packets, and took my father's car".
The Kayov family searched for Yuriy at Russian occupation commandant's offices in Kherson, Enerhodar, and Melitopol, but were told everywhere that there was no record of him. On October 7, Olha got a call from a woman who introduced herself as Yuriy's attorney in occupied Crimea. She said that her husband was charged with preparing an act of terrorism and sent her a ruling of the so-called Simferopol court that chose a precautionary restriction against him: custodial detention until December 6. Yuriy's relatives were later informed that he was taken to the Lefortovo Pretrial Detention Center in Moscow. The Russian attorney appointed for Yuriy in Moscow contacted his wife and confirmed his whereabouts over the phone.


Prisoner No. 2. Serhiy Ofitserov, household appliances, plumbing, and furniture sales manager, 46 y.o. 
On August 3, the Russian military abducted Serhiy Ofitserov, a native of Kherson. He was captured while he was visiting his father Hennadiy.
"That day three people in plainclothes without balaclavas forced their way into my apartment. One of them was brandishing a piston, while the other two were unarmed," says Hennadiy, adding: "They immediately rushed to my son, put him face down on the table, and forced him to unlock his phone. Then they handcuffed him and walked him downstairs to a black-and-white Renault. Federal Security Service operatives would often drive around the occupied city in cars like that. I saw this car later. I rushed to it, but in vain. It didn't stop. There was another car parked downstairs from which the Russians were conducting surveillance, as well as a minivan with Russian soldiers".
Hennadiy presumes that the Russians were following his son, knew that he was visiting his father, and may have even entered his apartment before while he was away. The man says his son's detention was a planned operation by the Russian military. He says that the military did not conduct a search and did not check his ID, but that same day they searched his son's apartment and seized his equipment. 
"I leaned from former hostages that Serhiy was held in the building of the National Police Headquarters in Kherson before being taken to a pretrial detention center in Simferopol. A so-called court hearing happened there," the man says, adding: "Serhiy was then moved to Lefortovo. We know that he does not have any warm clothes".
Prisoner No. 3. Serhiy Kovalskyi, farmer, retired serviceman of the Armed Forces of Ukraine, 32 y.o.

Serhiy Kovalskyi is a nephew of Serhiy Ofitserov, who previously served in the Armed Forces of Ukraine. He was detained on the same day as his uncle. He worked as a farmer for the last two years prior to the invasion.
"When the Russians defeated the defenders of Kherson during the initial days of the occupation, Serhiy found a boat and collected survivors on the river rapids, hide them, and transport them to the free territory," says Iryna Kovalska, Serhiy's mother, adding: "We soon learned that collaborationists turned over the lists of anti-terrorist operation fighters to the Russians, so we began moving between apartments and hiding. On August 3, the Russians staged an extensive manhunt in the city, and Serhiy was taken captive. In all likelihood, he was held in the building of the Security Service of Ukraine in Kherson at Liuteranska Street".
Iryna says that Federal Security Service operatives brought Serhiy home a few times. During such visits, the Russians forced his wife to sign documents that they did not allow her to read, pressured her psychologically, insisted that she should obtain a Russian passport, and said that Serhiy got arrested for resisting the Russian police. The man was severely beaten and had a swollen head. His mother says that he sustained kidney damage in captivity and had blood in his urine.
"His residence was visited under the pretense of ID verification, digital equipment checks, and searches," the woman says, adding: "Serhiy would every time send us tiny notes rolled up into small paper cylinders. That's how we learned that the Russians would give him blank sheets of paper and beat him up until he signed them. He told us about torture he had to suffer and wrote that the most unbearable experience was hearing them torture a 14-year-old child, a boy".
Iryna learned from her own sources that Serhiy and other hostages were briefly taken to a pretrial detention center in the town of Oleshky. They transported them with bags over their heads. The Russians told the captives they were being taken to the Donetsk People's Republic and that Ukraine gave up on them. In the autumn, a Russian attorney informed the Kovalskyi family that Serhiy was being held at a pretrial detention center in Simferopol, adding that there were plans to move the hostages to Lefortovo. The Kovalskyi family hired a lawyer in Moscow.  It is known that Serhiy is complaining about the Russians' violations of the Geneva Convention, horrible conditions in which he is being held, and is requesting the assistance of human rights advocates and a media outcry. 
"They already had two court hearings in Moscow," Iryna says, adding: "The next one has been scheduled for early March. Our family is bending over backwards to pay the attorney's fees, since they are insanely expensive". 
Prisoner No. 4. Kostiantyn Reznik, entrepreneur, 58 y.o.

Prisoner No. 5. Serhiy Kabakov, sales manager, 49 y.o.
Kostiantyn Reznik was abducted in Kherson on July 21. Serhiy Kabakov vanished around the same time. There were no eyewitnesses of their abduction, so their families were in the dark about the fate of their relatives for a long time. They learned from attorneys on the peninsula that Serhiy and Kostiantyn were being held in Crimea. A lawyer from Moscow eventually contacted the Kabakov family and confirmed that Serhiy was at Lefortovo but refused to communicate. The attorney appointed by Russia for Kostiantyn Reznik has not contacted his family yet.

"We attempted to pass our phone numbers through the attorneys of other hostages, but their answer was adamant: 'It's not allowed'," says Kostiantyn's daughter, Yevheniya.
Prisoner No. 6. Denys Lialka, retired serviceman of the Armed Forces of Ukraine, 34 y.o.

Denys Lialka was detained on July 14 in Kherson. The man served in the armed forces for the last two years. His contract expired before the full-scale invasion, and he returned to his home in Kherson Region.
"When martial law was declared on February 24, Denys was summoned to the Kherson Military Administration, but I don't know the details of their conversation," says Yulia, Denys' sister, adding: "My brother stayed in Kherson until the day of his abduction, July 14. He was held in one of the torture chambers of the occupied city. In the autumn we got a call from a pretrial detention center in Simferopol. They asked us to send warm clothes for Denys. In October he was taken to Lefortovo".
Prisoner No. 7. Serhiy Heydt, car mechanic, 41 y.o.

Serhiy Heydt was abducted in Kherson on July 19. Three weeks later, the man was brought to his home in an unmarked minivan with Kherson number plates. The Russians questioned his family and ran a perfunctory search of his home. Serhiy was allowed to pack some basic necessities and underwear. He managed to tell his relatives that he and 16 more men were being held in Kherson in the building of the National Police Headquarters on charges of international terrorism. 
"Serhiy managed to pass to us some written notes from prisoners who were being held with him. They said that the Russians killed one of the hostages and also mentioned the name of Oleh Bohdanov," says Maria, stepdaughter of Serhiy Heydt.
Prisoner No. 8. Oleh Bohdanov, former official, 50 y.o.

MIHR learned from public sources that Oleh Bohdanov previously served as deputy head of the directorate of transport, road infrastructure, and telecommunications at Kherson City Hall and headed the department of transportation. Eyewitnesses of Oleh's captivity say that nobody looked for him, relatives did not send him any food, and he did not have any change of clothes or warm clothing, and so he always wore the summer clothes they abducted him in. The captives shared food with him. 
The Russians recorded and published a video of the detention and transportation of the eight natives of Kherson. Oleh Bohdanov was among them. He was most likely also taken to Lefortovo.
On October 7, the relatives of Heydt got a call from a man who introduced himself as an attorney from Crimea. He said that nine Ukrainian civilians were brought to a pretrial detention center of Simferopol and they were about to face trial. One week later he said that Serhiy Heydt's case was taken away from him and referred to the Federal Security Service headquarters in Moscow.

Video of civilians getting detained in Kherson
The families of the Ukrainian hostages find it hard to send clothes and money to captives at the Lefortovo Pretrial Detention Center. Meanwhile, Russian activists and attorneys are afraid to do this for them for fear of reprisals. Attorneys have not yet contacted some of the families, and they have no information about the condition of their relatives. In some cases, Russian attorneys demand to be paid in exchange for information about the captive Ukrainians or communication with them. The families do not have any copies of documents that would prove the Ukrainians' participation in court hearings or the very fact of the hostages being held at Lefortovo.
Lefortovo: What Happens at the Toughest Russian Prison
Ukrainian journalist Roman Sushchenko, who was illegally arrested in Moscow in 2016 and who spent two years at the Lefortovo Pretrial Detention Facility, says that it is the toughest Russian prison known as an "elite" facility used to incarcerate people who threaten the Putin regime and previously the Stalinist regime.
"Under the Soviets, they would hold dissidents there until their indictments were announced. Lefortovo has advanced security, barbed wire, CCTV cameras, and anti-drone protection. The path there leads through a network of corridors and thorough checks," Roman Sushchenko told MIHR in an interview.

Cells have CCTV cameras and doors have a peep hole through which guards spy on inmates.
The Lefortovo building is shaped like a snowflake cut in half or a star with four rays. Each "ray" represents a separate unit. It is a four-story building with underground premises. It is unknown what's there. One of Sushchenko's fellow inmates said that a comrade of his was tortured there. Lefortovo has a total of 206 cells, four of which are twin cells. Each building "ray" contains 13 cells on one side and four cells on the other. There are balconies underneath them, and a net is stretched between the balconies to prevent suicides.  The convoy taking inmates to investigative activities or out for a walk usually consists of two officers who carefully monitor all movements of the inmates. 
"A cell in Lefortovo measures 2.5 by 4 meters," Sushchenko says, adding: "Each cell has two or three bunks, a small table, and a metal cabinet for personal belongings. All furniture is cemented into the concrete floor. There is a toilet bowl and a sink in a cramped corner. Each cell has a grated window measuring one meter by one meter".
Wakeup time is at 6 a.m., followed by morning exercises, breakfast, and investigative activities until lunch. A walk is possible after lunch, or more investigative activities. Bed time is at 10 p.m. The lights in cells are on around the clock. Apart from a CCTV camera, the cell doors have a peep hole through which guards can spy on inmates. There are alarm buttons on each floor. Movements inside the building happen so that no prisoner would come across another prisoner. The elevator is used to take inmates to the exercise yard only.
"There is a small yard on the ground floor surrounded by 2.5-meter walls," says Roman Sushchenko, adding: "There are ten differently-sized yards for one or two people each. There are similar premises on the fourth floor, almost on the roof. There are more than 20 small yards there. There are doors with peep holes to the left and the right. Overhead there is grating through which you can see only the sky".
Roman says that there are three meals a day at the pretrial detention center. They serve manna or rice porridge cooked with artificial milk in the morning. First and second courses, compote or a fruity starch drink for lunch. Porridge with fish (most commonly unfrozen boiled hake) for supper. There is no meat or fruit. Some cells have a refrigerator. It is made available on condition that the inmate files an official request with the Lefortovo warden. Each cell has a poster with the daily schedule and rights and duties of the inmate. They also allow opening a bank account to which money can be transferred to be subsequently used by the inmate for personal hygiene products, envelopes, pens, or food. However, it is unknown whether this service is available to Ukrainian hostages.
"During my time at Lefortovo, women accounted for between five and ten percent of all inmates," the journalist says, adding: "The inmates are distributed across cells chaotically without any apparent logic. At any time the guards could order you to pack up your things and move you to a different cell. During two years that I spent at Lefortovo, I shared my cell with Russians, a native of Tajikistan, a member of ISIS, a member of Hizb ut-Tahrir, a military man facing corruption charges, and a crime boss. I did not encounter any Ukrainians at Lefortovo".
 "A Russian state-appointed attorney can be compared to Medvedchuk in the case against Stus", says Roman Sushchenko.
"Lefortovo has a medical unit where you can get medicine," Roman Sushchenko recalls, adding: "Upon arrival, on day two or three, an inmate gets fingerprinted, gets blood and DNA samples taken, gets their tattoos and all scars examined. All of this gets documented and this personal file is forever kept at Lefortovo. A paramedic visits inmates every day to check for any complaints about high blood pressure or anything else. Doctors at the pretrial detention center have some basic pills. More specialized medicines could be obtained only through volunteers and with permission from the pretrial detention center administration. Lefortovo has dentists, surgeons, and therapists who administer treatment under supervision".
Roman Sushchenko says that during his stay at Lefortovo the inmates were often visited by representatives of the facility and a psychologist, who attempted to assess their mood, whether they were prone to suicide, and so forth. Investigative activities with the involvement of inmates are often conducted next to the building of the pretrial detention center on the ground floor of Lefortovo, to which end there are about ten separate rooms.
"The Russian law requires the mandatory presence of an attorney in order to refute accusations of any extrajudicial reprisals or human rights violations," the journalist says, adding: "The Russians appoint a state attorney who is licensed, works for government money, and receives instructions. Such attorneys have other more profitable cases, while this work is their duty. An attorney like that can be compared to Medvedchuk in the case against Stus. There are also attorneys hired by families who pay them, and they put in work for that money. But considering the ongoing war, they are afraid and find themselves under constant supervision and duress. If attorneys actively communicate with the relatives of hostages, they could be charged with treason or cooperation with the enemy".
MIHR learned from its own sources about the conditions in which Ukrainian hostages are being held at Lefortovo. During the first month after their move to Lefortovo, the men were each held in separate cells. They were eventually moved to two-bunk cells with other inmates. A cell like that measures 8 square meters and includes a toilet bowl located behind a low partition.
The inmates receive one roll of toilet paper for two months. The Ukrainians are unable to receive regular deliveries of food parcels from relatives, which is why some of their cell mates share their food with them. It is known that some of the Lefortovo cells where the Ukrainians are being held have a fridge and a TV set.
The Ukrainians had their personal belongings taken away from them en route from Crimea to Moscow, so some of them do not have socks or personal hygiene products.
Guards do not communicate with the inmates beyond giving them orders. During walks the Ukrainians often sing the national anthem, and the walls of exercise yards are covered in Ukrainian tridents. Sometimes the hostages shout "Glory to Ukraine!" when they are being taken to the exercise yard. For this they face a punishment of incarceration in a solitary cell.
The material is published with the support of the Prague Civil Society Centre.