MIHR at the United Nations Headquarters: Russia is not ready to stop the practice of torturing; a mechanism for liberating civilians from captivity does not exist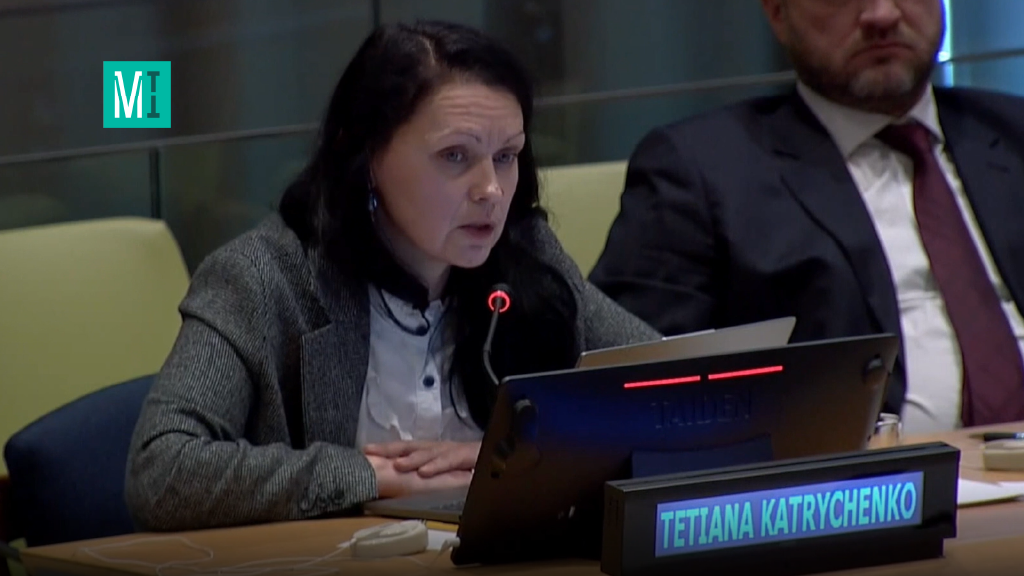 Tetyana Katrychenko, the MIHR coordinator, spoke at the "Gross Human Rights Violations Due to the Aggression Against Ukraine" event at the UN Headquarters in New York. At the highest international level, she talked about the systematic violations of human rights that Russia purposefully commits on Ukrainian territory, abducting civilians, holding them in its prisons, and torturing them.
"In total, we counted 921 civilians currently being held in the occupied territories of Ukraine and the territory of the Russian Federation. But this number can be at least 5-7 times higher. These persons are hidden from the outside world; the Russians do not provide information about the hostages' condition to their families or the state," Katrychenko emphasized.
She also stressed that, after February 24th, 2022, the number of Ukrainian women in Russian captivity had increased significantly, both civilians and military. They are being tortured; the detention conditions do not consider gender.
Addressing the international community, Tetiana Katrychenko emphasized that the Geneva Conventions apply only to exchanging prisoners of war. Therefore, Ukraine needs a special mechanism to help it return civilians from Russian captivity. Such a mechanism can be a special negotiating platform involving high-level negotiators.
Lyudmila Huseynova, who has survived Russian captivity, asked to help liberate Ukrainian women whom Russia is detaining in its territory and the occupied territories of Ukraine. pic.twitter.com/y8vV819nuq

— Media Initiative for Human Rights (@mihr_ua) February 23, 2023
Lyudmila Huseynova, a former civilian hostage who is currently in New York as part of the MIHR advocacy mission, appealed to the UN to create such a mechanism: "Right now, while you and I are here, there are at least 20 women who are being held in the Donetsk pre-trial detention center for over three years. Please do everything possible so that our women — mothers, sisters — are released. So that they are close to their children."