Oleksandr and Iryna Levchenko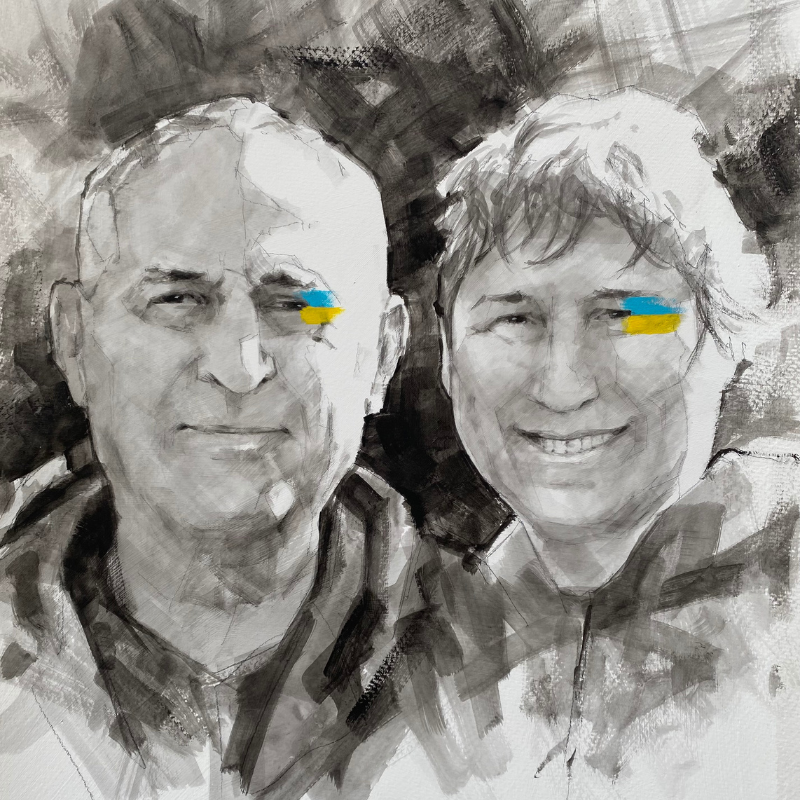 Oleksandr and Iryna Levchenko
Date of abduction: May 6, 2023
Place of abduction: Melitopol
Russians abducted the 62-year-old Iryna and Oleksandr Levchenko in the spring of 2023. At that time, Melitopol, a city in southern Ukraine, had been under occupation for more than a year after the start of the full-scale Russian invasion. With the arrival of the Russians, the Levchenko family did not want to leave their home. They were sure the occupiers were not interested in ordinary pensioners, so the Russian military would not touch them.
Iryna used to work as a journalist, but since retiring, she has not been involved in professional activities. According to Iryna Levchenko's sister Olena, the couple disappeared on May 6, when they stopped contacting each other. In addition, a mutual friend saw Irina on that day surrounded by Russian soldiers on the street.
So the sister assumes that the occupiers did not like the Levchenkos and captured them in the middle of the city. What happened next to the couple is almost unknown. According to Olena's testimony, Oleksandr was able to send a note from his place of detention in Melitopol. He wrote that he was living in inhumane conditions, sleeping on a concrete floor, with almost no food. After that, an acquaintance brought food and clothes for Oleksandr, but the Russians did not want to accept the parcel.
The Levchenkos' friends also tried to find out more about their fate in the occupation of "law enforcement agencies." Still, they said that the information would be provided only to family members. But all their relatives, including their sister Olena, left Melitopol occupied. So now the relatives have very rough information about the abductees. It is known that Oleksandr is allegedly still being held in Melitopol and accused of "terrorism." It is currently unknown where his wife, Iryna is being held.