Overloaded courts and formal case processing: What is happening in war-related trials?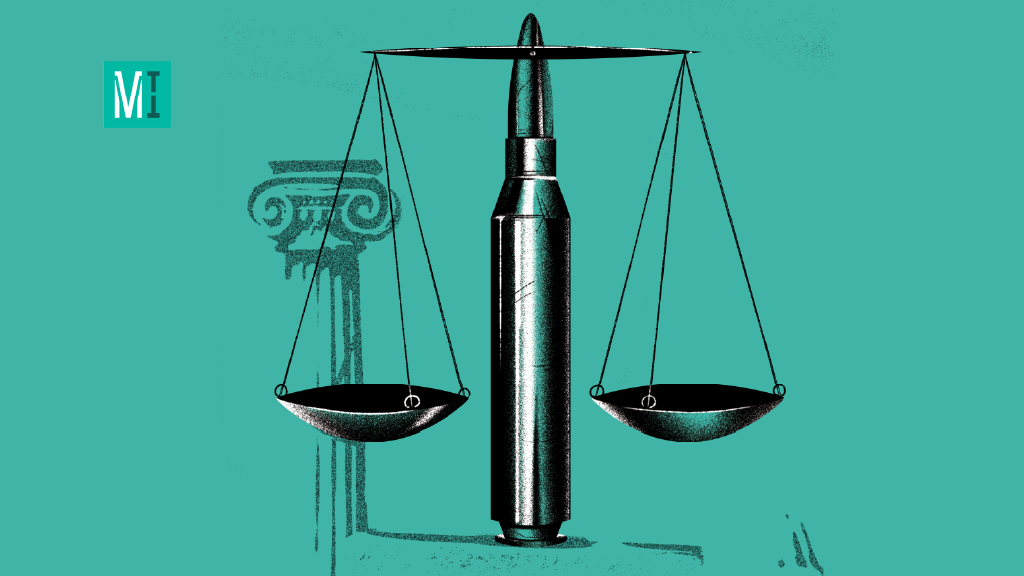 The problems of war-related legal proceedings and ways to solve them are summarized in a new analytical report by the Media Initiative for Human Rights, a member of the "Ukraine 5 AM Coalition". The document highlights a number of issues that should be addressed by courts, litigants, experts, and the media. The report is based on many years of work in the courts: in 2022 and early 2023 alone, the monitors of the MIHR monitored and announced to journalists more than 90 cases of war crimes. They attended court hearings in 20 of these cases, were present during the proceedings, and recorded evidence, positions of the parties, and decisions of judges.
During the presentation of the analysis at the Ukraine-Ukrinform Media Center, Olha Reshetylova, coordinator of the Media Initiative for Human Rights, highlighted the problems included in the report: difficult access to court proceedings, overload of courts, formal consideration of cases, complexity of the procedure and execution of sentences in cases considered in absentia.
"We have seen some abnormally fast consideration of cases when a verdict is handed down in two sessions. Sometimes journalists do not even have time to get to such court hearings because there is a problem with the announcement of these trials.
However, this is a contrast to what happened before February 24, 2022. Back then, we saw these cases dragging on in courts for years, some of them lasting 5-6 years: the hearings were sometimes postponed on far-fetched grounds, and judges were afraid to pass sentences in such cases because of legislative and political uncertainty. And now, we often see how the position of judges has changed dramatically. We can't speak for everyone, but we have seen these cases being heard quickly.
We would also like to draw attention to cases in absentia, i.e., in the absence of the accused. The participation of the parties in these cases, especially lawyers, is often very formal. And sometimes lawyers even allow themselves to behave unprofessionally," emphasized Olha Reshetylova.
According to Tetiana Kozak, a journalist at "Graty," one of the biggest obstacles to covering trials is that hearings are held all over Ukraine.
"These cases are not heard in Kyiv but somewhere in Kharkiv, Poltava, or Irpin. And you don't always find out in time because these courts don't announce them: you just need to know where to look, you need to have time, resources, and sometimes even connections, people who will inform you so that you can go in time. This is a technical obstacle, but it is vital to cover the proceedings.
Another problem is that judges sometimes close trials at the request of victims. This applies mainly to cases involving sexual violence. 
But, for example, in the case of Palych, who is being tried for crimes in Donetsk's 'Izolyatsia,' only a few victims did not want to testify publicly, but the court decided to close the entire process at once. Although this is an important process. Journalists do not hunt for emotions or ugly details, as judges sometimes think. It is essential for us that the facts are established.
Another big problem is that the court takes the defendant's confession as the primary evidence. This means that other evidence is not considered. That is, this person is immediately guilty because he is a Russian soldier. But we are talking about the court and crimes. We have to prove that this particular crime was committed by this particular person," said Tetiana Kozak.
According to Andrii Yakovlev, a lawyer and expert of the Media Initiative for Human Rights, the closed nature of trials, which journalists complain about, is not only a problem for the media or society. It can harm Ukraine as a state. 
"The publicity of trials is an essential standard of a fair trial. Why it is important not to close the trials, especially those that take place in the absence of the accused or on the basis of self-incriminating testimony.
Because the whole world will watch and say that we have a violation of a fair trial. And when the case is open, everyone can refer to a journalistic investigation and make sure whether the fairness of the process was observed or not, so it is very important," emphasized Andrii Yakovlev.
According to Maryna Bondarenko, a judge of the Darnytsky District Court of Kyiv, it is too early to conclude how Ukraine will solve these problems, including access to court hearings for journalists.  
"We can see from the statistics of the Prosecutor General's Office: 93 thousand cases. But there are not even tens of thousands of these cases in the courts. In fact, the judicial system is still in the waiting stage, in the pause stage. We do not yet know how the judicial practice will develop. I think that these issues will be resolved when they become larger," said Maryna Bondarenko.