Supporting civil society will help Ukraine's fight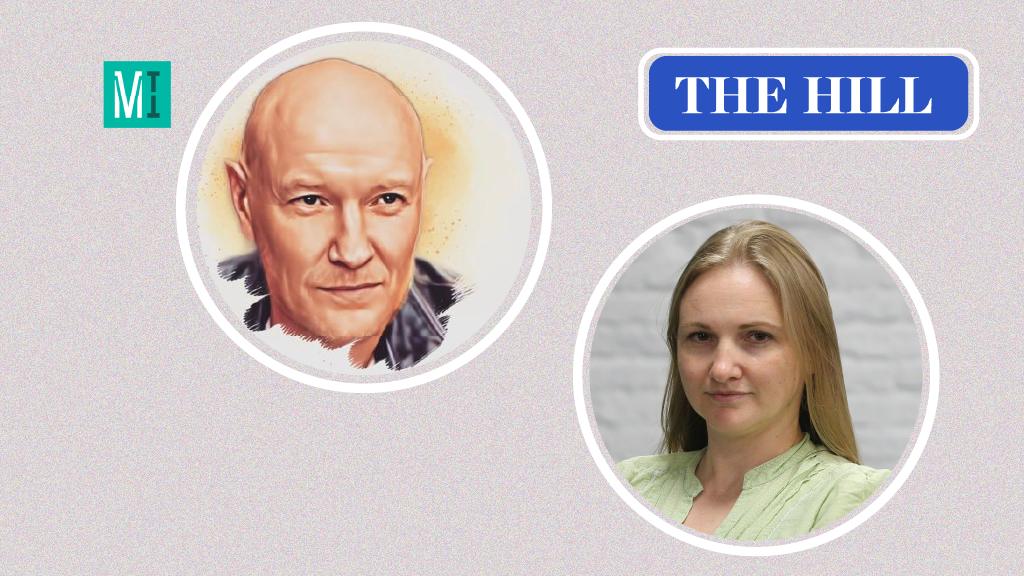 BY OLHA RESHETYLOVA AND BRIAN DOOLEY
Russia's large-scale invasion a year ago met with an astonishing response from civilians in Ukraine. Many immediately began documenting war crimes, some organized humanitarian aid, and tens of thousands joined the military.
Ukraine's military has had to train and equip an army of amateurs to fight a powerful Russian war machine. Absorbing huge numbers of people into the armed forces during an invasion has been an enormous challenge for the Ukrainian army — plumbers, hair stylists, accountants and other Ukrainians, from virtually all walks of life, have become soldiers. Foreigners willing to fight for Ukraine also have been recruited.
There have been reports of Ukrainian soldiers being abused by their commanders and of incompetence at the officer level. In some parts of the military, there is an old-style authoritarian mindset where senior officers and professional soldiers have total control.
A new law, passed despite significant public opposition, increases punishment for those who question or challenge military disciplines. It is not the way to improve military discipline or respect the rights of military personnel.
The rights of everyone in Ukraine, including soldiers, should be respected. Ukraine has told the world it is fighting for a rights-based society, and now it must live up to this within its armed services. Here are some recommendations that could help create better support for Ukraine's civil society, including recent recruits to the military.
Ukraine should immediately establish a military ombudsman or an agency with similar power and function as an independent institution within Ukraine's government to help protect the rights of the country's more than 1 million military personnel and help modernize the armed forces. This agency should deal with human rights issues in the military and all interaction between the civil and military spheres, including anti-corruption and collaboration with civil society.
Canada and Germany provide good models for how an effective military ombudsman can work. The mission of Canada's program is "to increase openness and transparency" in the armed forces and "to ensure the fair treatment of concerns raised" by service members and families.
The Ukrainian constitution is currently suspended because of martial law and can't be amended, so an ombudsman's office might have to be established in a creative way. It could be a new governmental agency, independent of the military hierarchy, established in the ministry of defense, general staff of the armed forces, or the office of the president.
Given this situation, and the importance of the issue, the U.S. government should help Ukraine as soon as possible to establish a fully independent, well authorized, and properly resourced mechanism.
Another important area in which the United States could act is regarding the fates of captured Ukrainian civilians. In the first months after the invasion, Ukrainian civilians were included in prisoner swaps with Russians, but now only Ukrainian soldiers are included in these swaps. The United States should urge Ukrainian authorities to again include civilians, not just service members, on their lists of prisoners to be swapped with Russian forces.
The U.S. embassy in Moscow should press Russian authorities to provide more information on who is being held where and under what conditions. The United States should support the establishment of an international body to address the issue of civilians taken prisoner during war. Although the International Committee of the Red Cross is allowed to monitor the welfare of combatant prisoners of war under the Geneva Conventions, no comparable support exists for civilian prisoners.
Other recommendations to strengthen Ukraine's civil society include pressing authorities in Ukraine to allow evidence collected digitally to be accepted by the Ukrainian criminal justice system, in order to speed up the prosecution of war criminals, and to appoint and fund teams of prosecutors who are experts in international war crimes in every region of the country. 
Washington should also reinforce local pressure for anti-corruption reforms, as it did in December 2022 when the State Department used a corruption-focused visa ban program to sanction Ukraine's "most notorious judge."
There are other things the U.S. government can do to support local human rights activists, including promoting their suggestion for responsible media coverage of war-related sexual violence in Ukraine. Washington also should publicly back civil society's advocacy for the legalization of same-sex civil partnerships in Ukraine, an issue that appears to be fast gaining political momentum.
A year ago, within days of Russia's invasion, Ukraine's President Volodymyr Zelensky framed the war as a struggle "for values: life, democracy, freedom." The United States can help that fight by supporting the country's civil society in its call for a military ombudsman and other reforms.

Olha Reshetylova is coordinator of Ukraine's Media Initiative for Human Rights. Brian Dooley is senior adviser at Human Rights First.
This op-ed was initially published in The Hill