Liliia Chulitska
Project manager, analyst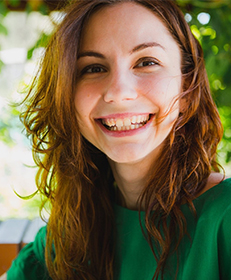 In recent years, she has been working in the field of counter-violence as an adviser on peacebuilding issues at GIZ and on implementing reforms in law enforcement agencies and criminal justice: for four years, she assisted the police reform project at ICITAP, led a one and a half year project on the implementation of restorative justice supported by UNDEF.
For MIHR, she is involved in strategic planning, project management, communicating with partners and project experts, and she works with budgeting and data analysis.
She calms her mind with yoga, studying psychology, taming her spoiled cats and enjoys parenting her daughter which was born, who was born in the midst of a great war. She believes that life and truth always win!