Maria Klymyk
Journalist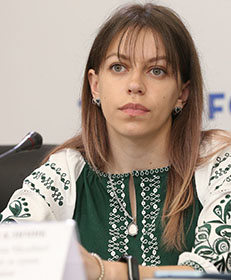 She studied at Lviv Polytechnic National University. She used to work in the field of advertising, was engaged in copywriting.
In April 2022, she joined the MIHR team. She collects and documents information about war crimes committed by the Russian Federation in Ukraine, forms databases of MIHR.
In her spare time, she studies the art of photography and builds her own library, reading everything she can get her hands on.