Andrii Harasymenko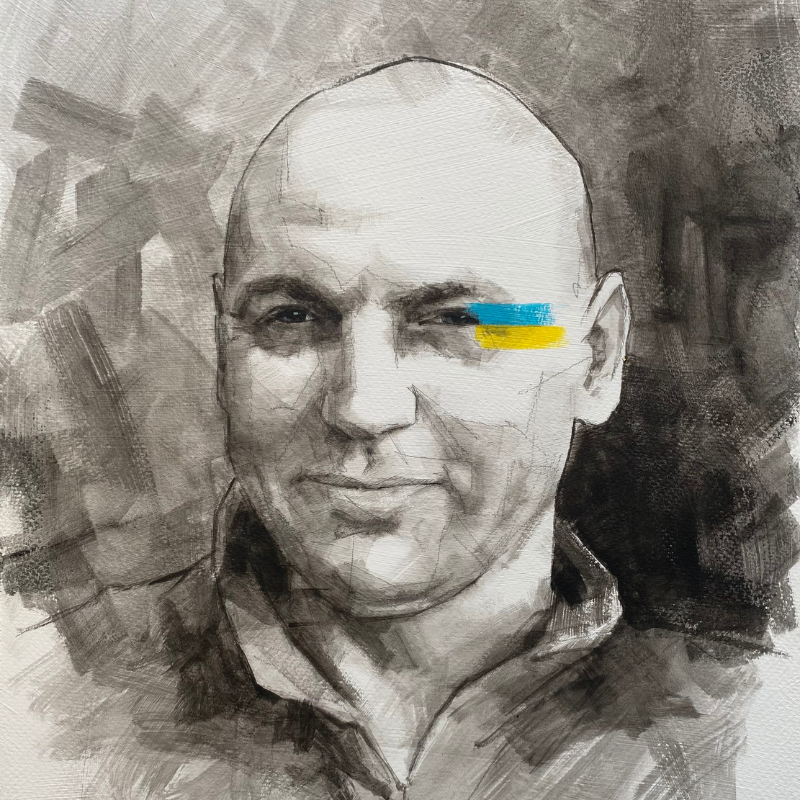 Andrii Harasymenko
Date of disappearance: March 25, 2022
Place of disappearance: Novoukrainske village, Chernihiv region
Before Russia's full-scale invasion, Andrii Harasymenko lived with his wife Nataliia in the village of Novoukrainske in Chernihiv Oblast, a region in northern Ukraine that borders Russia. The couple had two daughters. Andriy worked as a gas service foreman, had a household and cattle.
On February 24, a column of Russian tanks drove through Novoukrainske, and the fighting for Chernihiv began, with shells constantly exploding nearby. In March, the family spent most of the time in the cellar, hiding from shelling.
On March 25, men in uniform and with machine guns broke into the Garasymenko's home. Natalia's wife recalls that there were so many Russian soldiers that it looked like they had come to detain a known terrorist. The woman noticed people in specific uniforms, almost all of whom had balaclavas on their faces. "It was probably either the military police or the FSB," Natalia believes. The family was interrogated for about an hour. At the same time, the Russians searched the house: they took documents, cell phones, a tablet, a computer system unit, flash drives, flashlights, and a Wi-Fi router.
After the search, they packed up and left. They took Garasymenko with them in the APC. Natalia decided that Andriy was taken to the village of Vyshneve near Novoukrainske. She went there twice to try to find out about her husband's fate. During the second trip, on March 28, a Russian soldier told her that the prisoners had been taken in an unknown direction.
For almost two months there was no news about the fate of the kidnapped man. The family did not know if he was alive. Natalia was shown photos of civilians tortured by the Russians and found in Vyshneve for identification. Her husband was not among those killed.
Eventually, he was found in Russia. A witness who returned home on an exchange said that he saw Garasymenko in the Kursk detention center. "He didn't tell me everything, but I realized that Andriy had been badly beaten. He asked me to tell him that he was there. It was May 22, 2022," Natalia recalls.
The next news the family received was in late December 2022. At that time, a man came out for an exchange and said that he had seen Garasymenko in the Tula Correctional Colony No. 1 in the city of Donskoy. In the summer of 2023, new information emerged from relatives of other prisoners: Andriy was transferred to the Polyana colony in the Republic of Mordovia.
Garasymenko has kidney disease and was scheduled to undergo kidney stone removal surgery at the end of February 2022. But due to the beginning of the full-scale invasion, he was unable to get to the hospital in Chernihiv. The family does not know whether the man is receiving any treatment in Russian prisons.