Ethnic Swedes, Germans, and Boykos of Zmiivka: from Soviet Repressions to the Russian Occupation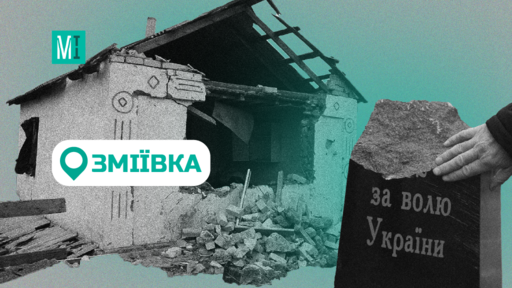 It was Saturday, April 30. That day, Mykola Kurivchak, the headman of Zmiivka, a village in Kherson Oblast, was about to go and clean up at the Church of the Holy Mother of God. He got ready, loaded his mower into the car, and was about to start when a call came from a local businessman who owned a solar power plant at the entry to the village.  "Mykolaiovych, 6 APCs are coming your way," the voice in the receiver told the headman.
A column of Russian APCs was approaching the village, which sprawls 6 km of the Dnipro River banks, from the highway. On their way, the column saw a signpost with four texts in different languages, but of the same meaning, "Welcome to Zmiivka Village."
Later, the Russian military would ask the locals for a long time what it meant and why, apart from Ukrainian and English, the signpost was also i German and Swedish. But, apparently, they would never understand the long history of Zmiivka.
It dates back as far as the 18th century. At that time, Europe was also torn apart by wars, including the Northern War, when the Muscovite Tsardom and Sweden clashed. The Muscovites then captured part of the Swedish lands and later gained control over southern Ukraine, presently Kherson and Mykolaiv Oblasts.
This is where Swedes were forced to migrate from captured native lands. This is how the village of Gammalsvenskby emerged—this name can still be seen when traveling between villages.
The policy of forcing foreigners to migrate to the present-day territory of Ukraine continued into the next century, when Germans were also relocated to the old Swedish village. But the village became overcrowded. So, over the course of several decades, they founded three more settlements of their own— Schlangendorf, Mühlhausendorf, and Klosterdorf.
The first one derives its name from the German word "Schlange," which is translated as "snake." This is why, when these settlements were getting new names in Soviet times, Schlangendorf became Zmiivka, Mühlhausendorf became Mykhailivka, and Klosterdorf became Kostyrka. And the old Swedish village of Gammalsvenskby was renamed as Verbivka.
Although these villages have now merged into one, Zmiivka, you can often hear something like this, "I went to my mother-in-law's, to Verbivka," or "My brother is from Kostyrka."
As soon as the Russians entered the village on April 30, 2022, they immediately began to knock down the doors of local buildings—the shop, the kindergarten.
"I felt that they started working up the village," says Mykola Kurivchak.
The headman got on his bicycle and rode off towards the occupying forces. "Don't do this, we'll open everything ourselves," Mr. Mykola tried to avoid damage to the village. But the Russians had already reached private houses as well, starting to tear out surveillance cameras. A little later, the headman was at the village council. He took down and hid the Ukrainian flag, "So that it is not desecrated."
"What is it, the administration? Who's in charge here?", asked the Russians, driving up to the center of the village on an AFV.
"Yes, this is our village council, and I am the headman," answered Mr. Mykola.
"Let's go inside," said a soldier who looked like an [Russian] Federal Security Service officer, and let Mykola go first. "Maybe he was afraid of some kind of explosives," the headman makes a guess.
They struck up a conversation. At some point, Mr. Mykola hears a voice on his radio, "Locals here say they have a headman, Mykola Mykolaiovych. He is a fierce nationalist and must be taken asap."
Pause. "Your papers," says the officer. "So, you are Mykola Mykolaiovych?", he asks, looking at the passport.
A moment later, four armed Russian soldiers climb the stairs. They grab the headman and take him to their AFV.
In late 19th century, the Swedes started building their own church in the village—Apostle John Lutheran Church. But when Ukraine fell under Soviet occupation, the USSR government began massively persecuting Swedes and Germans because of their language, culture, and traditions. Members of a national minority were stripped of liberty, sent to present-day Russia, and locked up in prisons. The church also suffered. First, it was turned into a dining room, then a club, and later a warehouse.
Until the Soviet epoch, all records in local village councils were kept in Old Swedish or German. After the ban, only Russian could be used. As a result, Old Swedish was not taught at schools, either. Its native speakers became the only locus of its preservation, since even Sweden would later stop using Old Swedish, switching to the new language.
In 1929, the Swedish pastor Kristoffer Hoas began to unite people who wanted to escape repression. At that time, a ship ran to Zmiivka along the Dnipro River. This was the starting point to the Swedish island of Gotland in the Baltic Sea.
It was a time of a global and European crisis. People coming from Ukraine with some money could find shelter. But those who could not went back to their native land on the banks of the Dnipro River.
Some Ukrainian Swedes stayed on Gotland. They founded their own community and celebrate Zmiivka Day every year on the first of August.   
Accompanied by soldiers and dogs, headman Mykola Kurivchak is taken to his house, where his daughter and wife are. A search of the house ensues with demands that the headman hand over his phone. He shares a legend he thought up in advance:
"When I went for bread to a neighboring village, it was raining, my car got stuck, my phone fell out. When I saw it missing, I went back to look for it, but never found it," this is the version the headman told the Russians. They didn't buy it, but couldn't lay their hands of the phone with all of the village headman's contacts.
Taking Mykola out of the house, the Russians drop a terrible phrase for the man's family, "We're taking him away, you won't see him again."
At the last moment, Mr. Mykola's wife slips a few painkillers into his pocket, aware that he will be severely beaten in captivity.
Mykola waves to his wife and daughter from the AFV heading for the flagpoles with the Ukrainian flag. The Russians tear down the state flag and move on.
The man looks through a small triplex to get an idea of where he is being taken. Suddenly, they pull a bag on his head. Next, he has to navigate by the AFV movement and the winding roads of Kherson Oblast: sometimes with terrible potholes, and sometimes with an even highway. Mykola does not find it hard to realize that he is being taken to Velyka Oleksandrivka, 80 km from Zmiivka. On the way, the man feels the heavy breathing of two dogs guarding him in case he tries to escape.
A stop. The man is pulled out of the AFV and taken to a lodge. Along the way, one of the Russians says, "Take him to the room on the right." Another one answers, "No, there is a lot of blood, take him straight."
Mykola is pushed into a room and put on an iron stool. "Where are you hiding weapons? Where are Azov fighters? What do you ferry across the river?", the Russians volley him with questions.
"I offer one answer only, 'I don't know this, it's not my competence, I'm the administrator,'" says Kurivchak.
"You are lying, we were told that you know everything," raged the Russian military. "You organized rallies, told people how to behave."
Right before the village was occupied, Mr. Mykola says, he would bring bread to Zmiivka, distribute it to the locals, and explain that, when the Russians came, they should evade and avoid contacting them. This is precisely what the military had in mind.
This was followed by torture. Unbearable, long-lasting, and exhausting beatings, torture with electric shock, and numerous threats to the family. For 48 hours. 
"My body felt numb, I couldn't feel much anymore. At some point, I thought, 'If there's another dose of electricity, I won't be able to stand it.' My memory began to fail. I strained my mind all the time to remember who I was and how I should behave," Mykola Kurivchak describes his condition at that time with tears in his eyes.
"We'll bury you alive, drown you, shoot you," the aggressors threatened.
At that time, Mykola already knew what was happening to village elders in Kyiv Oblast and other occupied regions: if they did not cooperate with the enemy, their families were shot dead.
After the last interrogation by electric shock, one Russian said, "He's a hard nut to crack, he doesn't say anything, we should take him out of here." Mykola interpreted these words as his death sentence.
"But what I was most afraid for was my family," he says.
The headman breaks off his story as we meet a neatly dressed friendly woman leading a bicycle near the Church of the Cross of the Holy Mother of God, located on the bank of the Dnipro River. This is Valentyna Herman, Director of the Swedish museum that they planned to open just before the full-scale invasion of Russia, but did not make it.
Valentyna's father, Nils Herman, is Swedish. And her mother, Olena Hanzas, is half Swedish, half German. In Valentyna's family, the parents spoke Old Swedish and invited children to do likewise.
"We were mocked at in the village for speaking Old Swedish. And we said, 'Mom, we don't have to speak this language.' And now, of course, I regret it," says Valentyna, hiding behind the church from plain sight—occupation forces are standing on the other side of the Dnipro River, regularly shelling Zmiivka.
Valentyna's parents were among those who tried to move to Sweden in 1929. They didn't like it there: they kind of were Swedish, but didn't quite fit in since they spoke Old Swedish. So, they came back home.
When still alive, Valentyna's parents often had guests from Sweden and sang old Swedish songs with them. Valentyna also learned some of them and founded an ensemble together with other Swedes from Zmiivka. When asked by MIHR journalists, Valentyna Herman performs a fragment of the song. It is about a girl who broke up with her fiancé and suffers over their separation, while riding the bus.

Valentyna Herman singing a Swedish song
Before Russia invaded, Zmiivka often had visitors from Sweden. They loved local cuisine and culture. But the key event for Zmiivka's Swedes dates back to 2008. It was then that Carl XVI Gustaf, King of Sweden, and Queen Silvia came here. They wanted to hear the rare Old Swedish language, which nearly died out even in contemporary Sweden. The local Apostle John Lutheran Church stood next to a large golden dome typical of an Orthodox church, because Orthodox Christians use the church to date. Before the royal family arrived, this element was taken down and put in the courtyard so that the church would be more in line with the Lutheran canons.
The war keeps ruining Swedish culture even now. Ms. Valentyna says that she used to keep a lot of printed materials in Swedish, including newspapers and books. The woman was approached by people from the Kherson Museum and asked for those materials so they could be preserved.
"They say these materials were destroyed or stolen from that museum. I really wish I hadn't given them away," says Valentyna. 
The Russian military vehicle carrying the prisoner Mykola Kurivchak was again speeding along the roads and terrain between villages of Kherson Oblast. The man was taken from Velyka Oleksandrivka in an unknown direction. After one turn, he realized with a bag on his head that they were taking him to Nova Kakhovka. When passing HPP, he could smell the Dnipro River.
Upon arrival, he was taken out of the vehicle and walked to garages. By taking small steps with his head down, Mykola recognized the area from under the edges of the bag—he was near the building of the Security Service of Ukraine in Nova Kakhovka.
This was followed by an interrogation with the same questions and answers, "I'm a business administrator, I don't know anything."
Zmiivka's headman was taken to the garage and locked up. After removing the bag, he saw six men coming at him. "At that moment, I thought that they would beat me again," says Mykola. But they spoke Ukrainian. They were prisoners of war and Ukrainian policemen.
After two days without food and toilet, their legs were shaky, head dizzy. But it was useless to hope for better conditions. Food, or what the Russians called food, was brought to the prisoners once a day. It was a sour and salty soup with a pack of "Kubanski" crackers and five liters of water for eight people. Mykola lost 18 kilograms in 23 days of captivity.
The sister of a prisoner of war held together with Mykola Mykolaiovych lives in Zmiivka. When the soldier was exchanged, he told his sister where the headman was kept. And she told Mykola's relatives, who knew nothing about the place of his detention for more than ten days.
"Every day I was afraid that the garage door would open, and the Russians would bring in a relative of mine," the man says with pain.
On hearing a knock on the garage door, all the prisoners had to go to the opposite wall, rest their heads against the wall, and keep their hands behind their backs. Those who did not comply were beaten up.
The phrase "grab your stuff and out" meant release. Mykola Mykolaiovych heard it addressed to him on May 22, 2022. Before releasing him, the Russians asked, "Why such a wide reaction? Why do they write about you even abroad?" Mykola answered briefly, "I don't know."
"What was the point of explaining anything to them? They still wouldn't understand it."
The Swede Sofia Hoas is a relative of the pastor Kristoffer Hoas, who would take people oppressed by Soviets to Sweden. Her grandfather Gustav was Kristoffer's nephew. Sofia was born in Sweden and lives on the island of Gotland, where Zmiivka's Swedes moved during the repressions.
"My father was born on Gotland, but most of his brothers and sisters were born in Russia," Sofia explains.
She visited Zmiivka for the first time in 2010. This is when she became head of Svenskbyborna, an association of about 800 people based in Gotland. Since then, Sofia has visited the village about 20 times. It was in Zmiivka that she met her husband, Lartz Tomson. He is also from Gotland and a descendant of the village natives.
Lartz and Sofia were married in Zmiivka. "It was spectacular and gorgeous," Zmiivka residents recall that event.
Before the Russian invasion, Sofia's organization took care of teaching Swedish to Zmiivka residents and helped open the museum earlier. Now the Swedes have other concerns, such as raising money to rebuild the village after the occupation and destruction.
On June 26, Mykola Kurivchak's birthday, they came for him for the second time. They entered the house and took him with them again. This time they walked him to the village council to interrogate, "Why don't you dispense our humanitarian aid? Why don't you distribute Russian pension money? If you don't want to cooperate, then you'll go with us."
The headman was blindfolded with the Ukrainian flag and walked to the vehicle where locals and Mr. Mykola's daughter were waiting.
The women raised an uproar, demanding the immediate release of their headman. As Mykola recalls, they "shouted him free." He admits that he would hardly survive the second capture.
"I wish we knew at that time that an Anti-Terrorist Operation member from our village was held in the vehicle they tried to load me into. He could have escaped torture, too," says Mykola Mykolaiovych. That guy was taken to a torture chamber at a machine-building plant in Beryslav. He was tortured with electric shock, maltreated, only to be released later.
Saved from captivity, Mykola Kurivchak told the Russians that he was no longer the headman due to his poor health—the consequences of torture kicked in. However, the Russians kept coming to his home, as if to work, sometimes asking who could be appointed to run the village, sometimes making claims that Mykola Mykolaiovych had made a patriotic speech during the funeral of a deceased villager.
In July, the Russian military noted a taped pedestal in the center of the village. It was a monument to the fighters for the freedom of Ukraine that the headman hid from the aggressors on the first day of the occupation of the village.
"This is a monument to Stepan Bandera. We were told that you had initiated this monument and raised funds," said the Russians to the headman.   
"This is a monument to the fighters for the freedom of Ukraine," Kurivchak corrected them. "This is when people fight for their independence." 
"And what are these slabs about?", the Russians pointed to a slab with various dates, and Mykola Mykolaiovych started thinking up what they meant. "What happened in 1917?" 
"The revolution started in the village" (1917 is the year when the Ukrainian People's Republic was founded — MIHR).
"And 1919?"
"The civil war reached our village" (1919 is the year of unification, when Ukrainian lands were united, — MIHR).
"What is June 30, 1941?"
"Well, don't you know? This is when the Great Patriotic War began (The Second World War began on September 1, 1939, and on June 30, 1941, Stepan Bandera proclaimed the independence of the Ukrainian state during the German occupation, — MIHR).
Mykola Kurivchak's wife heard this conversation and got really scared. "What if they check everything? They will shoot you," the headman's wife said then.
"Well, if I'm meant to be shot, I will be," he answered. 
Mykola Kurivchak comes from a family of Boykos, numerously represented in Zmiivka. In 1951, the Soviet Union and the Polish People's Republic had an exchange of lands. Part of Drohobych Oblast became part of Poland, and part of Lublin Voivodeship became part of Soviet Ukraine.
About 50,000 Boykos were then forcibly deported to southern Ukraine without any guarantees or conditions—they had to live in locals' houses or build one of their own, start life from scratch in an unusual environment and climate.
Boykos now living in Zmiivka are the children and grandchildren of those who survived the deportation. Manifested in people's attitudes to religion and traditions, the Western [Ukrainian] flavor can be sensed in Zmiivka almost from the first minutes you arrive here. As they walk through the streets, people even hail strangers saying "Glory to Jesus Christ! Glory forever!" Such greetings are not typical of other populated areas in Kherson Oblast. People only speak Ukrainian, sometimes with a Western [Ukrainian] dialect and intonations. 
Mykola Kurivchak worked as a physical education teacher for 38 years. He was also involved in tourism. He participated in two international tourist expeditions, Ukraine–Romania and Ukraine–Poland. During the latter, Mr. Mykola visited his family's homeland, from which he took some soil to Zmiivka.
On September 21, 2022, shortly before the so-called "referendum" organized in the Russian-occupied territories of Ukraine, the headman of Zmiivka came from church and lay down at home. Two soldiers with assault rifles approached the gate and called for Mykola.
"Tell us, please, could you give us a tip as to who could be the headman here?" the Russians of North Caucasian appearance asked politely at first.  
"I don't go to the village, I don't talk to anyone," replies Mykola.  
Then they start asking about specialists serving in the village council. Clearly, the Russians are looking for friendly locals to rule the village after the unlawful vote. The Russian servicemen categorically ordered Mykola Kurivchak to gather his female workers in the village council. A member of the new "government" came to the meeting. The ID he showed was for a Mamed, the chairman of Borozenka Territorial Community, of which Zmiivka is part. The ID also featured the Russian flag and the signature of Andrii Kostiuk, a local collaborator from Beryslav. 
"They say, 'You enter the village council first.' I come in, followed by the girls. They take the paper and tell me, 'We'll be keeping minutes. Our first question is how you feel about Russia?' I look into their eyes and keep silent. 'Well, of course, you feel bad about it.' The girls are asked the same question, and they also keep silent," says Mr. Mykola about that meeting.
Ultimately, the Russians failed, unable to form a local government.
On the eve of the unlawful "referendum," all locals were told they had to come and vote on September 15. People took it in their stride and, when the day came, most of them locked themselves up at home or went into hiding, Valentyna Herman recalls.
"Personally, I saw two people in black, with weapons and bulletproof vests, walking down the street accompanied by a woman, most likely from Beryslav. She jotted down names of those who was for Russia. But we didn't leave the house, like almost all the people on our street," says Valentyna.
This is echoed by Nina Knutas, president of the German community of Zmiivka, who hospitably invites us to her home. She lived through the entire occupation here with her pregnant daughter, son-in-law, and ten-year-old granddaughter. 
Ms. Nina is responsible for the local Lutheran church, where service continued even under occupation. The Russians repeatedly drove their APCs past the church, gathered near it with weapons, but never dared to go inside. "They must have been scared," Nina assumes. "It was something unknown for them."
The church owns a farm where a cell site was located. The Russians showed more interest in it than in the church, making several attempts to get there and demanding that Nina given them documents for this land. 
One day, Nina Knutas was brought to the cell site by six people with assault rifles. The woman had no keys on her and guessed that the gate would be kicked down and everything inside destroyed. Alone and surrounded by Russian soldiers, Nina was also afraid for her life.
"I said that I had many relatives in Russia, and my husband was from Arkhangelsk Oblast. They started asking where he was, saying, 'Is he at war?' I answered, 'No, he died,'" says Nina.
During the Second World War, in 1941, the Soviet government forcibly deported people of German descent to various republics of Central Asia or to present-day Russia. 
For the family of Valerii, Nina's husband, life was unbearable in Soviet times. They were left with nothing upon deportation to Arkhangelsk Oblast, where they had to start all over again.
The second wave of deportation of ethnic Germans who stayed in southern Ukraine hit when Soviet Ukraine was occupied by Germany: a large part of them left for the USA and Canada.
And when the USSR regained control of this territory, the Germans from present-day Kherson Oblast were deported to the Komi Republic, now part of the Russian Federation. This is when many Ukrainian Germans died.
It wasn't until the 1980s that the Germans started trickling back to their native land. Today, there are 24 German communities in Ukraine, including one in Zmiivka. It has up to 20 people who regularly come to the ceremony. More come on holidays. There are almost no native Germans left in the village, but people from mixed families still follow religious and cultural traditions. The community of the German Lutheran Church, Ms. Nina says, is open to everyone. 
Shortly before the liberation of Zmiivka from the Russian occupation, on October 1, 2022, the local Lutheran community came to the German church. They brought potatoes, beets, cucumbers, tomatoes that they grew in the village. That way, Nina Knutas says, they celebrate Thanksgiving every year.
Local children gathered a pile of chestnuts and used them to lay out the Ukrainian coat of arms in the middle of the church. One part of it was decorated with yellow flowers, the other—with blue. 
"This inspired us to believe that our forces would come and drive out the Ruscists. This coat of arms was very important for us," says Nina.
However, they agreed in church that, as soon as the Russians appeared on the doorstep, someone present would quickly scatter chestnuts around to avoid the aggression of the military.
The armed forces of Ukraine were met in the village with tears—people were finally liberated and able to gather for service without fear that armed Russians could spring up at the church.
Now the German Lutheran community has no pastor, and the church has been damaged by Russian shelling. However, people gather every week to hold a liturgy, even though in a room designated as a kitchen rather than in the main hall. 
A pastor is a leader and spiritual mentor of religious Lutheran communities. Zmiivka's German community speak respectfully of all the pastors who served here. Over time, they all moved to Germany. This was the case with their previous pastor Eduard Lifner, who left Zmiivka before the full-scale invasion of Russia.
Currently, the Lutheran community is looked after by Oleksandr Gross, a pastor from Odesa. He serves three more communities—one in Odesa, and two in Odesa Oblast villages. All communities are small, Oleksandr says, but very active in terms of social work, especially now.
The Evangelical Lutheran Church split from the Catholic Church 500 years ago as a result of Martin Luther's reformation. Lutheran communities in Ukraine are quite old, often dating back 230 years.
In the 1930s, church leaders were massively repressed. For example, in Odesa, the organist Theophil Richter, the father of the renowned pianist Sviatoslav Richter, was shot dead for a refusal to be deported.
Everything owned by Lutheran churches was confiscated by the Soviet authorities. Ancient organs were taken from Zmiivka churches.
In 1989, the Lutheran Church was revived in Ukraine. By that time, more than a hundred churches survived in various states, used as archives, village clubs, or gyms under Soviet yoke.
"Now, many surviving buildings are used as churches of other denominations. We don't mind. This is better than under the Soviet Union," says Oleksandr Gross.
Dozens of members of the German communities fled Ukraine after the start of the full-scale war. As the pastor suggests, this may be the last wave of migration of Ukrainian Lutheran Germans.
After Zmiivka was liberated from the occupation, the Russians have shelled it with artillery almost daily. A man was killed by one such attack on the main street. A few more people were injured. Shelling destroys people's homes and makes life unbearable. But, as they put it, less unbearable than under the occupation. 
* * *
After the de-occupation, Mykola Kurivchak evacuated his family, including his 88-year-old father, to Kryvyi Rih. He had a brief treatment and keeps serving the village as its headman.
* * *
Valentyna Herman sent her children and grandchildren to Kyselivka, a village that "is a little more peaceful and does not get shelled so much." During visits, her grandchildren ask her to teach them a few words in Old Swedish. 
* * *
Sophia Hoas and community members raise funds on Gotland and send them to Ukraine. They also host at least 30 refugees from Zmiivka. "The islanders have opened their homes and hearts to welcome them," says Sofia.
* * *
Nina Knutas now has two grandchildren. Evacuated right after de-occupation, her pregnant daughter gave birth to a son. Saying goodbye to MIHR journalists, Ms. Nina asked them to leave a wish for the German community, which was read out during the next ceremony in the church. 
* * *
Oleksandr Gross rallies Lutheran communities all over the world to help the German communities. Recently, a generator was delivered to Zmiivka, and now people have water.
This article was prepared by the Media Initiative for Human Right supported by the Hela Sverige Skramlar for Ukraina project.