MIHR and former Kremlin prisoners Anna Olsen and Lyudmila Huseynova in the USA took part in a discussion of lawyers working with international crimes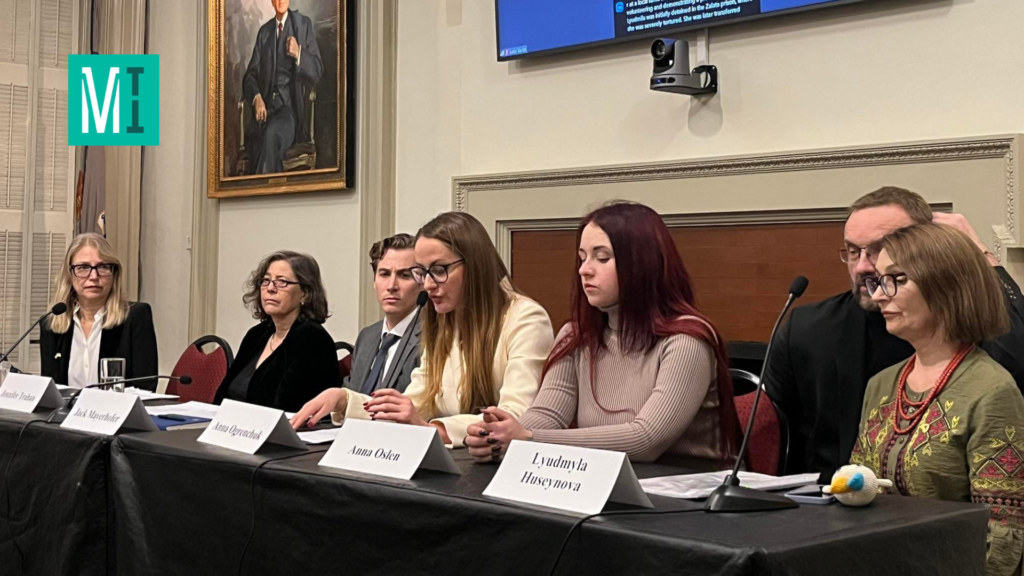 MIHR's advocacy trip to the United States continues. On February 22, we participated in an event in New York organized by the Cyrus R. Vance Center for International Justice and the New York State Bar Association.
During the event, experts discussed the crime of aggression, recent developments at the International Criminal Court, methods of documentation and gathering evidence of atrocities, and challenges in using such evidence.
Among the panel discussion participants were:
Patrick Keenan, Professor of Law, University of Illinois College of Law
Jack Mayerhofer, Deputy Executive Director, The Auschwitz Institute for the Prevention of Genocide and Mass Atrocities
Leila Nadya Sadat, James Carr Professor of International Criminal Law, Washington University School of Law Director, Crimes Against Humanity Initiative, Special Adviser on Crimes Against Humanity to the International Criminal Court Prosecutor, Fellow, Schell Human Rights Center, Yale Law School
Jennifer Trahan, Professor, NYU Center for Global Affairs, Convenor, Global Institute for the Prevention of Aggression
Anna Ogrenchuk, the Ukrainian Bar Association president, also joined the event.
Former prisoners Anna Olsen, a combat medic, and Lyudmila Huseynova, a volunteer, were invited as special guests. Anna spent half a year in captivity, Lyudmila — three years. They told experts about what they had to go through in captivity: beatings, torture, and lack of decent detention conditions.
The speech of Anna Olsen and Lyudmila Huseynova as direct victims of the crimes of the Russian Federation enriched the discussion of experts who work with international crimes.
We thank the organizers of the event and the Ukrainian Bar Association for their support. We continue to involve the international community in solving the issue of Russia's illegal holding of Ukrainian civilian hostages.