One of the options for returning deported children from Russia is to involve other states in the process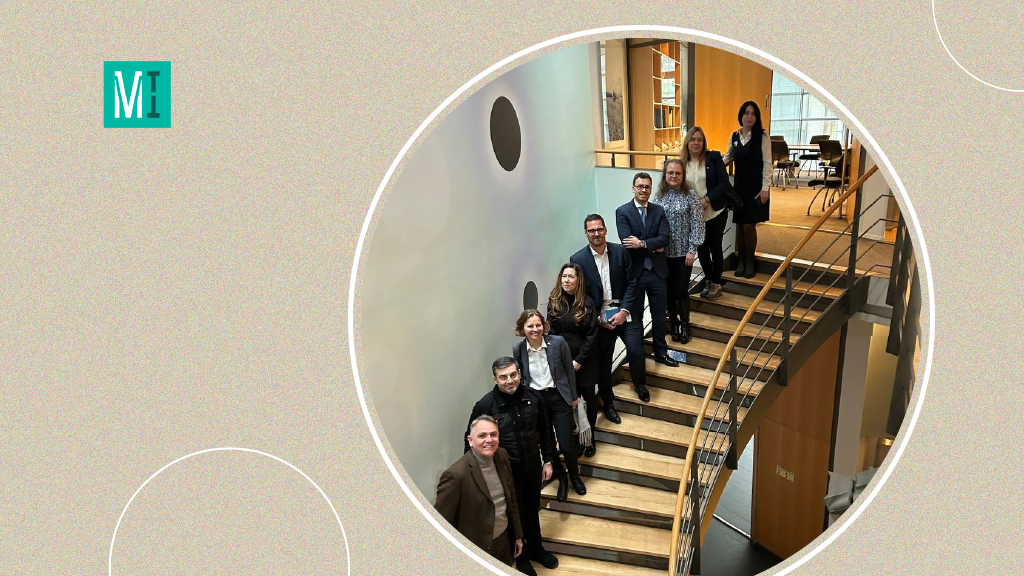 Dmytro Lubinets, the Ukrainian Parliament Commissioner for Human Rights, met with the Ambassador of the Netherlands to Ukraine, Jennes de Mol, ambassadors of Sweden, the USA, Germany, Great Britain, and France, and MIHR investigative journalist Anastasiya Pantielieieva.
The meeting was devoted to the deportation of Ukrainian children whom Russia takes to its regions from the occupied territories of Ukraine.
Dmytro Lubinets noted that according to Russian mass media, more than 738,000 Ukrainian children were illegally deported to the Russian Federation, but any official data do not confirm this number. Russia does not provide information about the conditions of stay and the health of the deported children either to Ukraine or to international organizations.
Due to the Children of War website, as of the 28th of February, 2023, 16,221 Ukrainian children were deported. Anastasiya Pantielieieva emphasized that the number of deported children is not exact, and it does not reflect the whole picture of kidnapping, as well as the mechanism of getting this number is unclear to understand. Meanwhile, only 307 were managed to bring back to Ukraine. 
According to MIHR investigative journalist, deported children could be conditionally divided into several categories:
Children who were taken to the territory of RF with legal representatives (parents, close relatives, guardians, etc.,

Orphans and children deprived of parental care who had the relevant status before the start of the full-scale invasion,

Children with disabilities who have legal representatives and stayed in 24-hour supervision facilities as of the 24th of February 2022,

Orphans and children deprived of parental care who acquired this status in connection with the actions of the Russian Federation: their parents were killed or failed "filtration" or were separated from the children due to the lack of documents confirming paternity,

Children of Ukrainian prisoners of war and civilian hostages stayed in the occupied territories.
Due to the data of our partners from ZMINA, as of the beginning of May 2022, more than 2,000 orphans, children without particular status, and children deprived of parental care were taken to Russia from residential care facilities and orphanages in the occupied parts of Luhansk and Donetsk regions alone.
Before "distributing" children to different regions of the Russian Federation, they are brought to Moscow to meet with so-called "foster parents." Ukrainian orphans started receiving Russian citizenship under a simplified procedure in order to speed up the so-called "adoption process."
Open source investigation helped to establish that Ukrainian children were deported to at least 57 regions of the Russian Federation, in particular, to Omsk Region, Dagestan, and Sakhalin.
Anastasiya Pantielieieva also said that in October 2022, fifteen children of different ages were taken from Novopetrivska special school when the territory was under occupation. First, Russians took them to an orphanage in occupied Kherson; then, they moved children to the Crimea peninsula and finally — to the Russian city Anapa.
While monitoring Russian social media, MIHR found some reports about "adopted" Ukrainian children from Donetsk Oblast in Yamal, Russian Federation. MIHR also knows that some children whose parents were killed or died due to the Russian invasion were taken to Russia's territory from occupied Mariupol. 
In Russia, children are settled in hotels, children's camps, recreation centers, health resorts, and shelters. Children of school age are automatically enrolled in Russian educational institutions where they study according to existing Russian curricula. 
On 25 May 2022, Vladimir Putin signed a decree on the expedited Russian citizenship procedure for Ukrainian citizens. In September 2022, he also signed the laws recognizing the Ukrainian citizens living on the occupied territories of Donetsk, Luhansk, Zaporizhzhia, and Kherson regions as citizens of the Russian Federation. 
Anastasiya Pantielieieva explained that returning such children from Russia to Ukraine's territory is an extremely difficult and lengthy process. First and foremost, it is impossible to establish the information about these children after they get the so-called "ID" and have been adopted because Russians deliberately change and destroy their personal data so they cannot be identified).
"Our task is to identify every deported child and children who suffered from aggressive actions of Russian militaries. It's important to find out as much information as we can. One of the possible options for bringing Ukrainian children back is to include third countries in this process," — Anastasiya Pantielieieva said.
The material is published with the support of the Prague Civil Society Centre.