Olha Reshetylova
Co-founder, coordinator of the direction War and Justice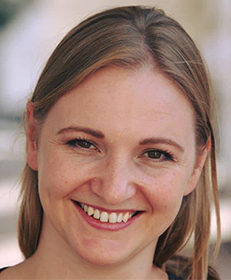 She has a long-term experience in journalism, in particular, used to work as a regional network department editor of the Den socio-political newspaper, as a special correspondent of the Russian liberal mass media Grani.Ru in Ukraine. In 2014, she became a co-founder of Come Back Alive, one of the largest funds providing competent assistance to the Ukrainian military, where she was responsible for coordinating the fund work with law enforcement agencies and directly with the forces and means of the anti-terrorist operation in eastern Ukraine.
During numerous trips to the front, she encountered violations of human rights in the conditions of hostilities. It was then that she made the decision to switch to public control over the observance of justice in relation to the events of the war. In 2015, she left the foundation to focus on journalistic and public investigations of violations in the security sector.
In 2019, the Cabinet of Ministers of Ukraine appointed her to the Commission for the election of the head of the National Agency on Corruption Prevention.
At MIHR, she is mostly responsible for the communication direction.