The UN General Assembly recalled the murder of 16-year-old Tihran Ohannisian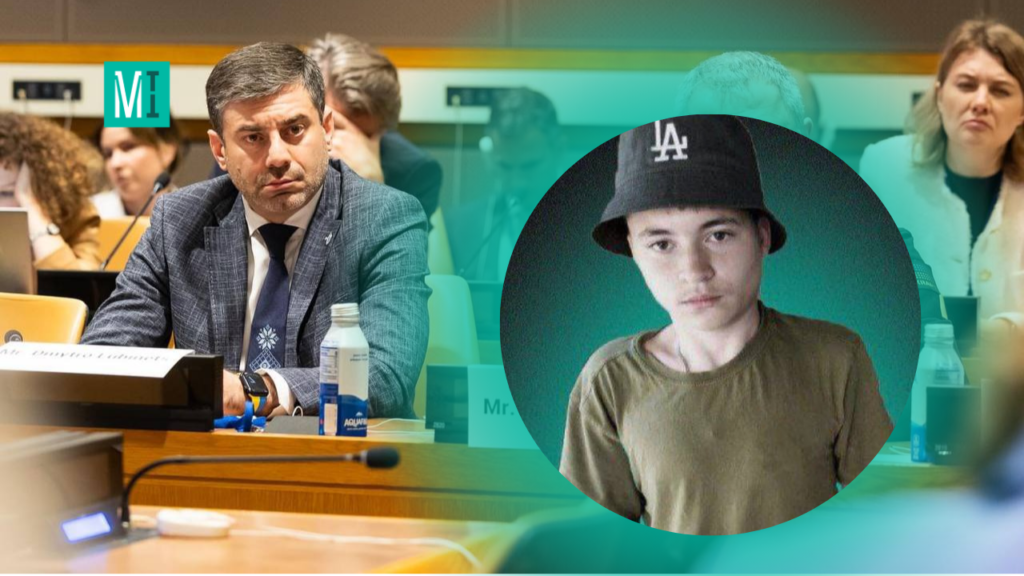 The murder of Ukrainian teenager Tihran Ohannisian by Russians was recalled at the UN General Assembly in New York. During his speech, Dmytro Lubinets, the Ukrainian Parliament Commissioner for Human Rights, said that he had spoken with the deceased boy's mother just before his flight to the United States.
"She asked me to tell you their story. The family lived in the Ukrainian city of Berdiansk, and after the occupation, the Russians accused the boy of terrorism. He was interrogated and tortured. When the situation became known, the European Parliament demanded his release. But the Russians did not let Tigran go. They killed him. And now the mother cannot take her son's body. This example demonstrates what happens to Ukrainian children in the occupied part of Ukraine. And we, the civilized democratic world, have to act," said Dmytro Lubinets.
He also emphasized that Russia continues to deport Ukrainian children. "The number of verified deported Ukrainian children currently reaches 20 thousand. However, according to Russian open sources, this number may reach 700 thousand. We do not have a list of these children. We don't know where their parents are or what their conditions are. And most importantly – how to return these children home," the Ukrainian Parliament Commissioner for Human Rights emphasized.
As a reminder, two teenagers from the occupied Berdiansk, Tihran Ohannisian and Mykyta Khanhanov, were killed by Russians on June 24, 2023. Since September 2022, the occupation authorities have persecuted minors and their families. Tihran was abducted from his home, tortured, and abused for five days. He was not allowed to leave the occupied territory. The so-called investigators charged the teenagers with preparing a sabotage and planned to bring the case to court.
In June, the European Parliament adopted a resolution demanding an end to the persecution of Ukrainian teenagers. The document demanded that the Russian Federation, in particular, allow the children to leave for the territory controlled by Ukraine. They also called on the International Committee of the Red Cross to facilitate the safe movement of schoolchildren. But Russia ignored all the demands. The circumstances of the teenagers' deaths are still unknown. The Media Initiative for Human Rights does not exclude that the occupation investigation could have intimidated the boys to provoke their escape and armed detention, and assumes that the boys were killed intentionally.