Artur Prikhno
Investigative journalist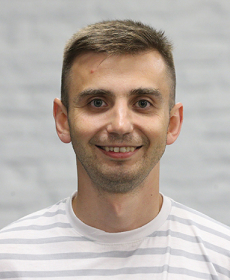 He specializes in the topic of enforced disappearances of civilians during hostilities, as well as in covering war trials. He graduated from the Bohdan Khmelnytsky National University of Cherkasy.
Since 2019, he has been covering trials related to war, the Revolution of Dignity, as well as attacks on activists and journalists. He used to work for the Insider publication and the Watchers project. He wrote reports from court hearings and analytical materials for such publications as LB.ua, Novynarnia, Censor.NET.
He takes part in field missions and investigations of Russia's war crimes in Ukraine.