The Insider created a comic about a volunteer who spent 88 days in Russia's filtration camps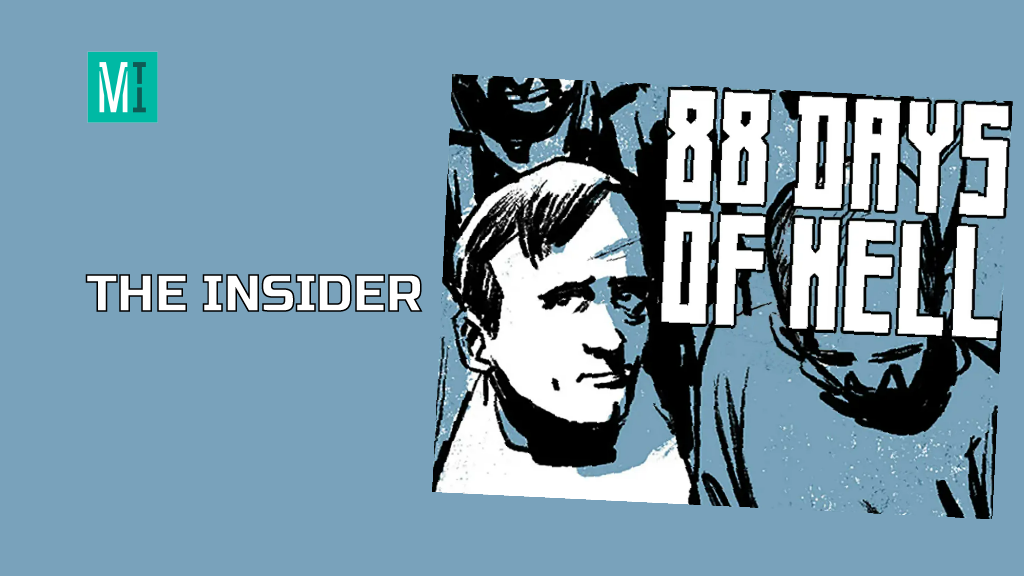 The Insider has published a comic, 88 Days of Hell. It tells the story of Ihor Talalay, a volunteer from the city of Dnipro, who had been a prisoner of the Russian filtration system for almost three months.
At the beginning of the Russian full-scale invasion, Ihor Talalay evacuated civilians from Mariupol. On March 18, 2022, the Russian military detained the man at the checkpoint and sent him for so-called filtration. Ihor was moved from one place of detention to another in the occupied territory of the Donetsk region, including the Olenivka Colony. Ihor underwent interrogations, beating, intimidation, and lack of food.
The Media Initiative for Human Rights has covered Ihor's story after he was liberated.
The Insider author Anthony Del Col became interested in Ihor's story. Earlier in 2022, Del Col won the Pulitzer Prize for a comic about a Muslim Uyghur woman who escaped a Chinese internment camp.
Del Col interviewed Ihor and later, together with his colleagues, turned the testimonials into a comic. You can read it on The Insider website.