"World hot spot" on the map of tortures: UN Special Rapporteur Alice Jill Edwards meets with Ukrainian human rights defenders in Kyiv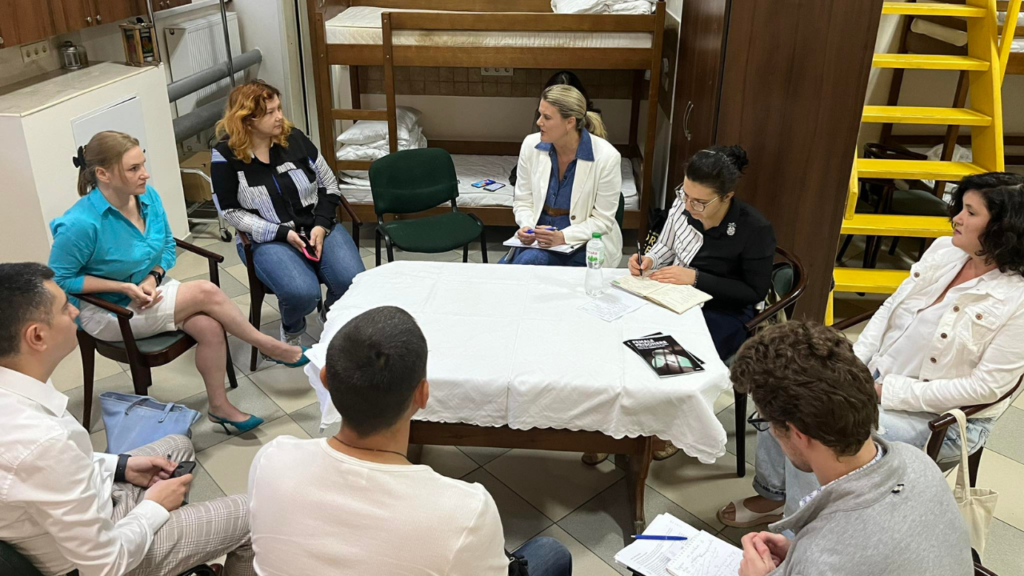 On Friday, the UN Special Rapporteur on Torture, Alice Jill Edwards, visited the office of the MIHR as part of her visit to Ukraine. The MIHR, together with partners from the Human Rights Centre ZMINA, presented their research on the large-scale practices related to the torture of civilian hostages captured by Russian troops, documented facts of ill-treatment and inhuman detention conditions.
The conversation had to be interrupted due to the announcement of an air alert in Kyiv. Therefore, a former hostage from Kherson, Olha Cherniak, shared her horrific story of abuse against her and her family with the Special Rapporteur in a shelter.
"My mission is to tell the world that torture is still happening. Right now, the territory of Ukraine is a hot spot on the map of tortures. And that is why I am here now, in such difficult times for you," said Dr. Edwards.
In her last report, the Special Rapporteur noted that Russia ignores all her appeals and letters. This report includes many facts from the submission that MIHR and ZMINA prepared jointly with our regular partners, the World Organization Against Torture (OMCT).
Alice Jill Edwards noted that she is very interested in hearing civil society representatives' views on how to proceed when it is impossible to get Russia to respond to UN calls to stop the practice of torture and abuse of captured Ukrainians. In its turn, the MIHR believes that the most important thing now is to gain access to the places where the Russian Federation is holding Ukrainians. And this should be one of the priorities UN institutions should work on.